UN: World Population of 8 Billion Could Open Up Huge Opportunities for Some Poorest Countries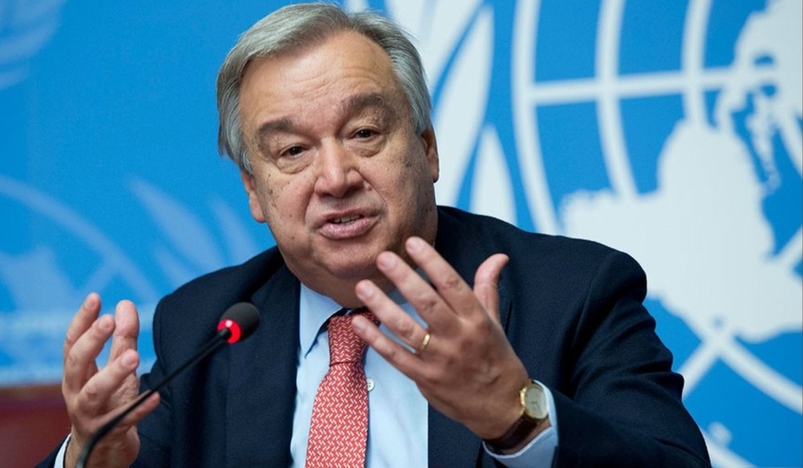 United Nations Antonio Guterres
Secretary-General of the United Nations Antonio Guterres stressed that the world's population will reach 8 billion in the middle of November a testament to scientific breakthroughs and improvements in nutrition, public health and sanitation.
He pointed out that this number could provide enormous opportunities for some of the poorest countries.
In an article on the UN website, Guterres said "Billions of people are struggling; hundreds of millions are facing hunger and even famine. Record numbers are on the move seeking opportunities and relief from debt and hardship, wars and climate disasters." However, in this regard, he affirmed his belief in the human ingenuity and human solidarity.
He added that "Unless we bridge the yawning chasm between the global haves and have-nots, we are setting ourselves up for an 8-billion-strong world filled with tensions and mistrust, crisis and conflict." The Secretary-General noted that on top of these long-term trends, the accelerating climate crisis and the unequal recovery from the COVID-19 pandemic are turbocharging inequalities. He added "we are heading straight for climate catastrophe, while emissions and temperatures continue to rise. Floods, storms and droughts are devastating countries that contributed almost nothing to global heating." According to the UN, although it took 12 years for the population to grow from 7 to 8 billion, it will take about 15 years for the population to reach 9 billion.
Guterres underlined that the war in Ukraine is adding to ongoing food, energy and finance crises, hitting developing economies hardest. These inequalities take their greatest toll on women and girls, and on marginalized groups that already suffer discrimination, he added.
Moreover, many countries in the Global South face huge debts, increasing poverty and hunger, and the growing impacts of the climate crisis. They have little chance of investing in a sustainable recovery from the pandemic, the transition to renewable energy, or education and training for the digital age.
The Secretary-General continued on to say that the toxic divisions and lack of trust are causing delays and deadlock on a host of issues, from nuclear disarmament to terrorism to global health. We must curb these damaging trends, repair relationships and find joint solutions to our common challenges. He stressed that the first step is acknowledging that this runaway inequality is a choice, and one that developed countries have the responsibility to reverse starting this month at the UN climate conference in Egypt and the G20 summit in Bali.
In his conclusion, Guterres said that this months big global meetups must be an opportunity to start bridging divides and restoring trust, based on the equal rights and freedoms of every single member of humanitys eight-billion-strong family.
(QNA)