Your Guide to Online Grocery Shopping in Doha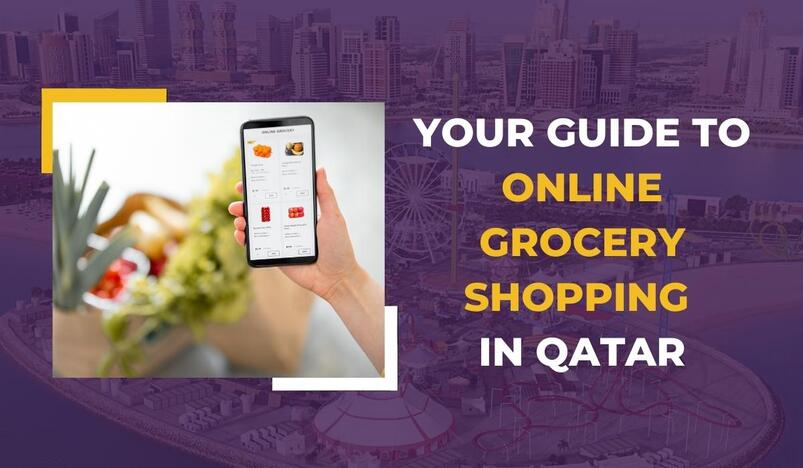 Online Grocery Shopping in Qatar
Online shopping has made a huge impact on people's lives by making the shopping experience much easier. During the Covid-19 pandemic, online shopping is the best option available to buy groceries to avoid any physical contact. There is a wide variety of online grocery shopping options available in Qatar, whether it is through an application or a website.
Why Do People Prefer Online Grocery Shopping?
Many people are used to physical grocery shopping as it brings a lot of advantages. One can pick some of the finest items, in terms of quality and variety. But in today's lifestyle, almost everything is easier to get at fast-paced with minimal effort, which is why most people get their groceries delivered to their doorstep. Some of the reasons why they prefer online grocery shopping are:
1. Busy lifestyle
2. Availability of a variety of options
3. Shopping through an application is a lot easier than through websites
4. Much quicker
5. More convenient
7. Easy and effortless
Top Online Grocery Applications in Qatar
1. Talabat
Talabat not only focuses on delivering food from restaurants, but it also has a section in its app called "Talabat Mart". From a variety of stores listed, you could simply find different categories to purchase your groceries. Spar, Bluefin, Ansar Gallery, Mega Mart, are a few big names listed in Talabat Mart.
2. Carriage
Carriage is a leading online food delivery app providing its services all over the Middle East. It includes online grocery shopping stores such as Rare Group Groceries and Prime Cut. Apart from your groceries, you can also order health supplements, medicines, flowers, cosmetics, and perfume. 
3. Rafeeq 
Rafeeq is a Qatari brand launched in 2019 and soon became one of the top platforms for online grocery shopping. Rafeeq has a unique line of grocery stores under its name. It has its own store called "Rafeeq Mart". It also has different grocery stores such as Al Meera, Ansar Gallery, The Butcher Shop, The Approved Market, Dekanet Beirut, Harvest Fruits and Vegetables, Freshqa Farms, and more.
4. Snoonu
Snoonu is another Qatari brand that is considered to have one of the fastest delivery services in Qatar. It has recently launched in Oman. It offers a variety of online grocery stores to order from, including Mega Mart, Spar, The Approved Market, IKEA Swedish food market, Snacky, and more.
Hypermarkets with Online Grocery Shopping
Online grocery shopping through websites is also used in Qatar, especially when it comes to purchasing more expensive products like electronics. There are many online shopping websites in Qatar including:
1. Carrefour
Carrefour is a French multinational company that is operating in Qatar for over 20 years. It is one of the top and oldest retail grocery stores in Qatar. It offer products ranging from cleaning and household to electronics, as well as beauty and personal care.
2. Al Meera
Al Meera is the biggest retail chain in Qatar with over 50 branches in the nation. It is considered one of the "Go-to" grocery stores as it offers everything under one roof. 
3. Lulu Hyper Market
Lulu Hypermarket is the place "where the world comes to shop", as what is stated in its slogan. However, it is where everyone likes to go for amazing offers and special promotions which is present at all times. Since it is very crowded, you can now order groceries online from its website within the comforts of your home. The website not only has various food and beverages options but also has other sections like electronics, cleaning, household, electronics as well as beauty and personal care.
The future of online grocery shopping is evolving. Websites offer a variety of products from basic food essentials to electronics, personal and beauty care, hygiene, cleaning, and cosmetics. You just need a browser to access the website or to download the respective app for these brands. Shopping through an application is much quicker than using the mobile website in most cases.