Pakistan announces Rs150,000 subsidy for Hajj pilgrims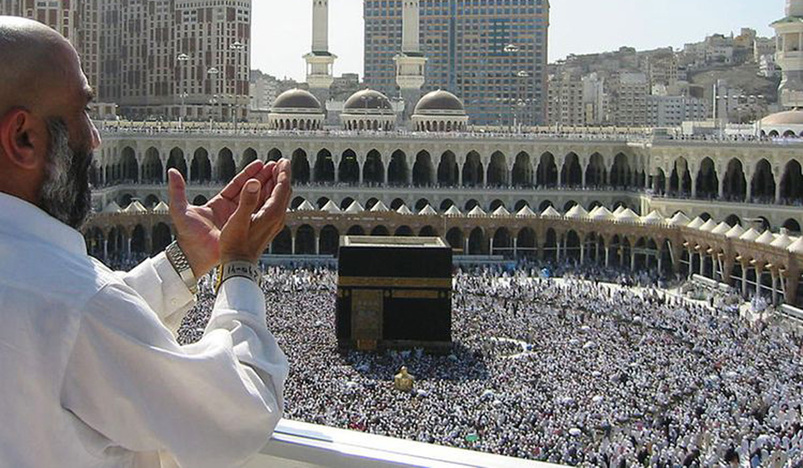 A pilgrim at Hajj
Hajj expenses to reduce from Rs860,000 to around Rs710,000 after subsidy
Pakistan government has announced a subsidy of Rs150,000 ($750) for thousands of Muslims heading to the holy city of Mecca to perform the annual Hajj pilgrimage this year under the government scheme.
The federal cabinet has approved a subsidy of Rs150,000 per person for the government Hajj scheme, said Pakistan's Minister for Religious Affairs Mufti Abdul Shakoor. "This subsidy will reduce Hajj expenses from Rs860,000 to around Rs710,000," he told reporters. The Hajj expenses under the government scheme were about Rs490,000 in the Hajj Policy 2020 but the pilgrimage remain curtailed for two years due to the pandemic.
The cost of performing the Hajj has increased due to inflation as well as the devaluation of the rupee and increased airfares and accommodation expenses in Saudi Arabia, the minister said. However, he added that his minister succeeded in reducing the cost of accommodation and food in Saudi Arabia for Pakistani pilgrims.
"The rates of per bed accommodation in Mecca has been reduced from SR2,400 to SR2,100 and from SR1,100 to SR720 in Medina," Skaoor said. He added that the government had convinced private Hajj operators to decrease the price of the basic Hajj package from Rs1.2 million to Rs950,000. The government scheme has fixed the return airfare at Rs181,000.
Saudi Arabia has allocated a quota of 81,132 pilgrims to Pakistan who will be able to perform the annual Hajj 2022. Over 32,000 would go under the government scheme and above 48,000 would go through private operators. Saudi Arabia raised the number of Hajj pilgrims from inside and outside the kingdom to one million in 2022 after two years of pandemic restrictions. The religious minister thanked the Saudi government for welcoming more pilgrims this year despite the fact that the coronavirus still remains a threat.
Pakistan government said it has completed all Hajj arrangements and the first Hajj flight will depart on June 6. The Hajj flights faced a delay by a week and it was earlier supposed to begin on May 31. In its new announcement, Pakistan International Airlines (PIA) said that its "first Hajj flight will depart from Islamabad to Medina on June 6." The pre-Hajj flight operations will continue till July 3 while post-Hajj flights will commence from July 14 to August 13, PIA said. Nearly 33,000 pilgrims will travel via PIA's 331 Hajj flights from June to August.
The airfares for private Hajj pilgrims will be charged in US dollars by PIA this year, local media reported. The airfares for the pilgrims from the Southern region and Northern region would cost between $810 to $1,150, according to a PIA notification.
GULF NEWS