How to Get a Liquor Permit in Qatar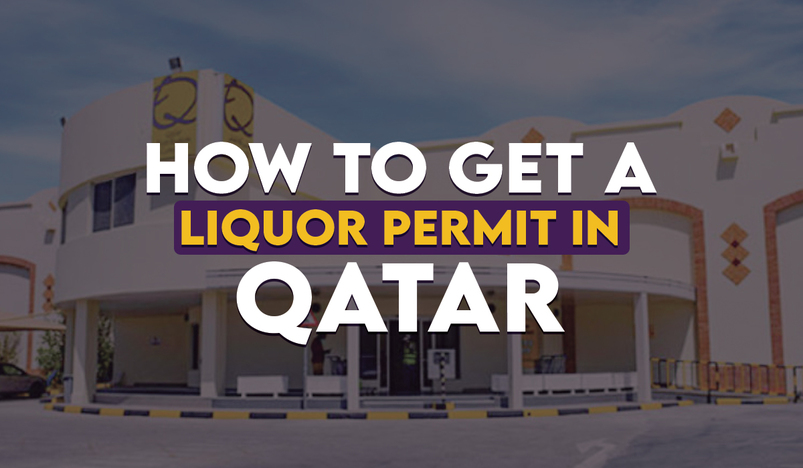 QDC
Qatar Distribution Company (QDC) is the sole importer, distributor, and retailer of alcoholic beverages and speciality foods. It is also responsible for issuing permits for all individuals, hotels, clubs, and restaurants. 
QDC Qatar administers the Liquor Permit issuance in Qatar and the application forms are available online. 
QDC License Requirements 
In order to qualify for the liquor permit, the applicant must meet the following conditions:
Nationality:

non-GCC citizen possessing a valid Qatar Residence Permit (RP).

Age:

must be 21 years or above.

Salary Requirement:

minimum basic salary of QAR 3,000 per month.

Valid Residence Visa:

QID should have a validity of more than 2 months. 
Applicants without Qatar IDs or RPs may apply if they are on a multiple-entry visa or another type of business visa and meet the following conditions:
Have been living in Qatar for at least three months.

Living in private accommodation while residing in Qatar. Applicants living in hotels are ineligible. 

An employer or sponsor based in Qatar must confirm the above details in writing.
Documents required for QDC Permit
1. NOC Letter from your employer 
Should be written in English and on original letterhead. It should be dated within the last three months and must be signed and stamped by an authorised person.
The letter must be addressed to 'Qatar Distribution Company' and state the following:
Your full name and job position

Your basic salary

Accommodation entitlement: indicate whether you receive a housing allowance or the company provides housing. The accommodation entitlement must be shown either as free housing provided by the employer or as a monthly allowance.

Marital status: indicate whether you are married or single.
In some cases, you may be required to provide evidence of salary and allowances, such as bank statements and/or employment contracts and/or CR copy.
2. Qatar ID
3. QDC Application Form
4. Bank Card for Permit Fee [Cash not accepted]
How to apply for QDC License
Those who meet the above-mentioned conditions can apply for a QDC license (permit). First, you must book an online appointment and visit QDC in person with the required documents. Follow the following steps to book your appointment:
Step 1: Go to www.qdc.com.qa
Step 2: Select "New Permit" and click "Next"
Step 3: Fill in your details, enter captcha code, and click "Next"
Step 4: Enter the OTP received in your email and click "Verify"
Step 5: Select the preferred date and time for an appointment
Step 6: Fill up the application form received in your email
The application form will be sent to your email or you can download the QDC application form here.
Print the application form and complete the required details. You can also print the appointment confirmation received in your email.
Step 7: On the appointment date visit the QDC store
Step 8: Pay fee and collect your card
QDC License Fee
The license will be issued up to the maximum duration of your Qatar ID. The fee is non-refundable in case of membership cancellation or termination. 
| | |
| --- | --- |
| QDC Permit Validity | Fees |
| 1 year | QAR 150 |
| 2 years  | QAR 250 |
| 3 years | QAR 350 |
| 4 years | QAR 450 |
QDC License Validity 
The maximum validity of the QDC license issues will be calculated as shown below:
| | |
| --- | --- |
| QID Validity | Permit Validity Issuance |
| 1-2 months | Not allowed; Applicant should renew QID before application. |
| 3-11 months | Applicant has to pay the license fee for the full validity of QID. |
| 12-48 months | Applicant can choose from 1 year to full validity of their QID. |
To allow the time to renew the permit, you will be allowed one purchase within 30 days after the expiry date (last day of the month shown in the card in format MM/YY). You must have a confirmed retail store appointment before expiration to use the card within 30 days.
QDC Locations
Abu Hamour
Plot No 15, Street 668, Zone 56
Contact: 4469 9412
Email: customerservice@qdc.com.qa
West Bay
Hotel Park car parking, Basement Level 1
Pedestrians are not permitted.