Child with Disability Discovers a New World Thanks to the World Cup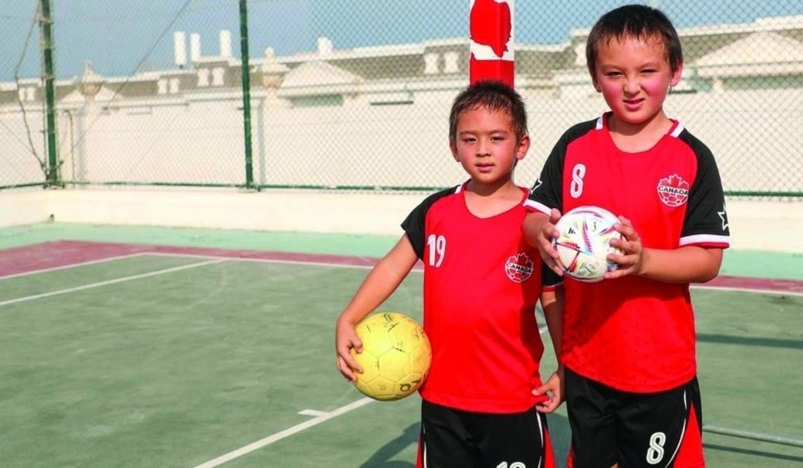 Joshua with his brother Jamie
The FIFA World Cup Qatar 2022 has, in the opinion of a six-year-old participant in the Qatar Foundation's (QF) Ability Friendly Program, altered his life and his dreams. According to a report posted on the QF website, he shares the same level of melancholy about the tournament's conclusion.
Joshua Rikley, a six year old member of QF's Ability Friendly Programme, says: "I used to visit Lusail Stadium every week. After I would finish my lessons at Education City, we would take a tour around the stadium to see all the national team flags at the entrance gates. We would also attend the screenings of the games at Oxygen Park. Everything looked amazing everywhere!"
Rikley made every effort to watch every World Cup game. He was able to catch them on TV, in the fan zones, and in the stadiums. He misses his usual World Cup routine now that the competition is finished, but he holds onto an event that altered his life and his aspirations.
Rikley and his younger brother Jamie, 5, are becoming increasingly passionate about football. Jamie is a member of the Paris Saint-Germain Academy, but Joshua plays for the Al Dafna Football Club. Near their home, both brothers enjoy playing football, and Joshua has excellent playing skills despite having stiffness in his limbs and trouble moving.
"I want to be a professional player in the future," said Rikley , who has cerebral palsy. "The coach teaches me how to kick the ball and score. Now, what's left is that I only have to wear Messi's and Ronaldo's shirts to become a champion like them."
Don Rikley, the father of Joshua and Jamie, introduced Canadian supporters to Qatar during the World Cup and attended more than 11 games there, thus Joshua and Jamie acquired his love of football.
Joshua, who was able to attend three games at the stadiums, claims that there is nothing like seeing a game in person at the stadium.
Joshua was picked to be a player's companion during the Iran vs. Wales game and to represent persons with disabilities at the Portugal vs. Morocco game's opening ceremony.
"I'm a lucky child - I was so happy!" Joshua says.
He claims he wants to continue receiving medical care from QF member Sidra Medicine. Doctors will also determine whether he needs surgery when he is nine years old. He will continue to kick the ball while also taking swimming lessons at QF's Ability Friendly Program up until that time.
Joshua continued to support other teams even after his favorite team, Canada, was eliminated from the competition. He was thrilled when Morocco made it and sad when Cristiano Ronaldo wept. Additionally, he was pleased with Lionel Messi when Argentina won the championship.
Joshua missed everything about the World Cup once it ended. For him, the World Cup opened up a completely new world.
"I will miss the World Cup, and the fun at the stadiums, but I will keep all the tickets, flags and team shirts in a special box, so that I will always remember these beautiful moments, and will work hard to be the best player in the future," he added.