Best Italian Pasta Restaurants in Qatar
Here are some of the Best Italian Pasta Restaurants in Qatar!
Who doesn't enjoy a huge dish of fresh pasta with their favourite sauce? Whether you're an alfredo connoisseur or a marinara enthusiast, Qatar offers Italian eateries to satisfy all of your pasta desires! This list includes some of the greatest pasta restaurants in Qatar. 
Carluccios
Carluccio's is a highly regarded Italian café and restaurant known for serving families authentic and traditional Italian food in a welcoming setting. The food prepared in-house in the open kitchens by Italian chefs includes pasta, bread, wood-fired pizza, traditional Italian sweets, fresh salads, and antipasti, to mention a few.
Location: Google Maps
Contact: +974 6690 1777
Biella
Customers may pick from a variety of Italian meals at the traditional Italian restaurant Biella, all of which are prepared using the finest ingredients. Along with their signature pasta dishes, a variety of salads and fresh juices are offered at Biella.
Location: Google Maps
Contact: +974 4467 7732
La Spiga by Papermoon
Enjoy the authentic Italian food served at La Spiga, which features only the finest ingredients. The cuisine at La Spiga features light antipasti, salads, pasta, pizzas, the finest cuts of meat, the freshest seafood, and a number of house specialities.
Location: Google Maps
Contact: +974 4453 5135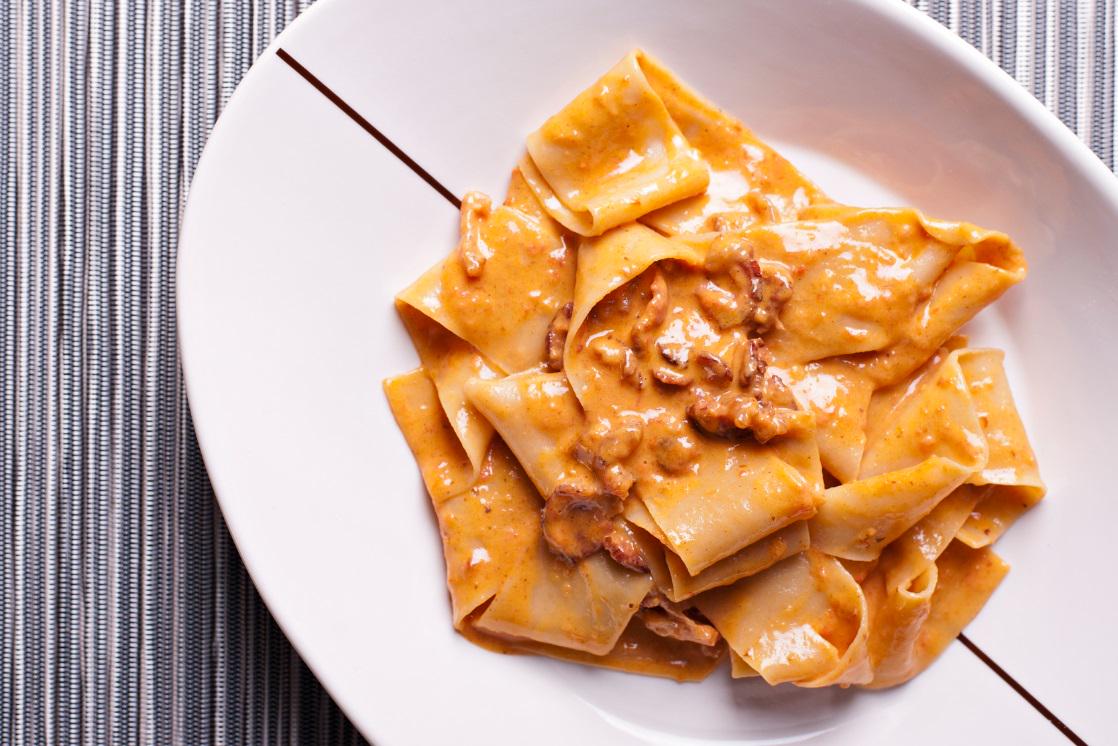 Cicchetti
Every season, Cicchetti introduces a fresh, skillfully constructed menu. While the favourites will remain, the new meals will highlight the freshest and greatest seasonal ingredients. Their pasta makes you come back to Cicchetti again and again. 
Location: Google Maps
Contact: +974 4421 9000
Eataly
Eataly has been able to offer the best artisan products at reasonable prices by creating a direct relationship between producers and distributors and focusing on sustainability, responsibility and sharing. The menu offers a selection of antipasti and nibbles, fresh pasta from the pastificio and traditional Roman-style pizza.
Location: Google Maps
Contact: +974 4028 5055
Jamies Italian
Jamie's Italian is British chef Jamie Oliver's rustic Italian casual dining concept. The cuisine is straightforward and basic, emphasizing fresh, sustainable, and carefully selected foods. Every day, the restaurant provides fresh pasta prepared on-site, hand-stretched pizzas, rustic main meals, and decadent desserts.
Location: Google Maps
Contact: +974 4455 4812
Melanzane
Melanzane is an Italian restaurant that specializes in Sicilian cuisine. The food, as well as the restaurant itself, is of high quality but takes a playful approach to traditional Pasta recipes by slightly tweaking them or presenting wholly original dishes inspired by social cuisine philosophy and ingredients. 
Location: Google Maps
Contact: +974 5009 8899