W Doha's ART29 Unveils 2X22 Exhibition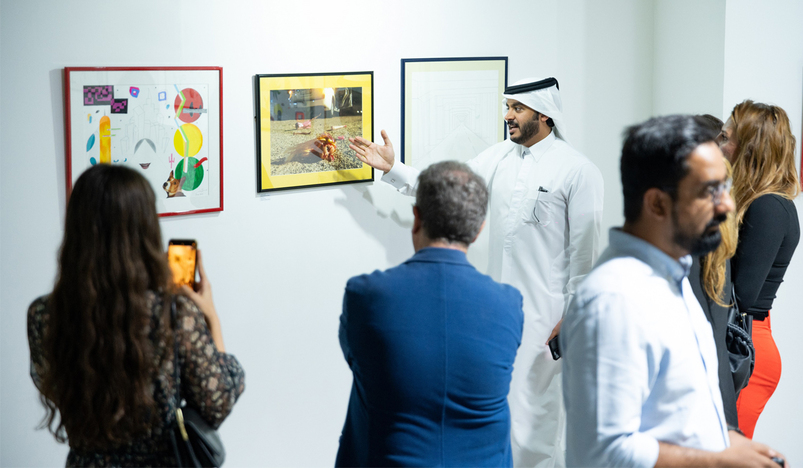 2X22 Exhibition
Mubarak Al Thani and Simon Mortimer Showcase Their Artwork In Honour of Qatar's Cosmopolitanism 
W Doha Hotel & Residences is hosting the inspiring ART29 2X22 exhibition featuring mixed media on canvas and paper as well as acrylic on canvas works from celebrated Qatari artist, Mubarak Al Thani, and Simon Mortimer. 
The show, which opened on August 20 and will run until September 9, features 44 works from the artists bringing their unique perspectives into a contrasting yet harmonised show, celebrating Qatar's diversity. 
Commenting on the latest gallery, General Manager of W Doha, Wassim Daageh, said, "As we head towards Qatar's hosting of the 2022 FIFA World Cup, it is time for us all to celebrate Qatar in all its perspectives. Art enables us to explore all aspects of the nation and this exhibition touches on many facets which make up modern-day Qatar."
Mubarak Al Thani's vibrant works explore a variety of local themes including Qatar's response to the Covid 19 pandemic, its landscape, culture, gentrification, green credentials as well as its port city, and digital ambitions.
"The work celebrates the diversity, evolution and vibrancy of Qatar and its people. Diversity is depicted through different cultures, contrasting terrains and landscapes, different language texts and landmarks. Evolution is shown through infrastructure development, the rise of urban landscapes, the super slims and transportation modes while vibrancy is reflected through the activities, consumerism and rise of global urban culture," explained Mubarak.
Simon Mortimer, whose mixed media work also features the use of gold leaf, believes his work celebrates popular Qatari culture and the rich diversity of modern Qatar and its people. 
"A crowned falcon appears throughout as a metaphor for Qatar's cultural heritage," he explained. "This is juxtaposed with contemporary icons of popular Qatari culture ranging from the Toyota Land Cruiser to the Al Arabi Sports Club and the Qatari comedy celebrity Dr Hamood.
 
"Another motif that appears regularly is the digger bucket. Through the Qatar National Vision 2030 this tool has transformed Qatar into the cosmopolitan and vibrant country that we all enjoy today."
The W Doha's ART29 2X22 is open to the public from 10am-10pm daily.