Visual Art Center Unveils Various Workshops in Katara, Al Aziziyah in August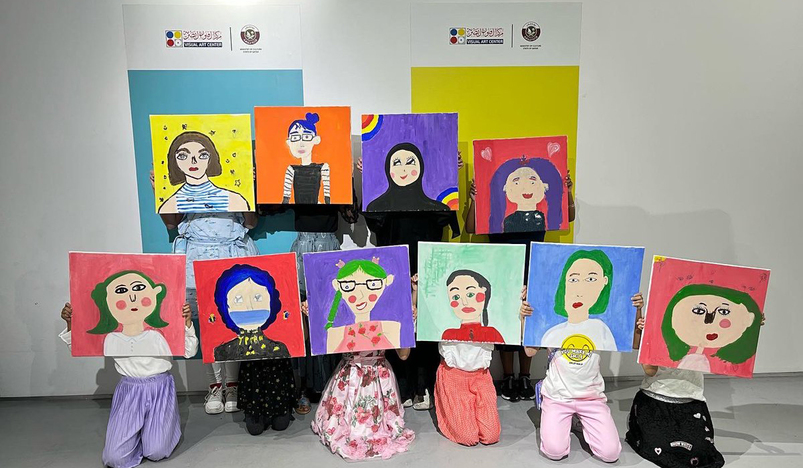 Art Workshops in Katara
Visual Art Center, an affiliate branch of the Ministry of Culture, is set to organize a myriad of technical events and workshops in August within its strenuous efforts to achieve the ministry's vision to further develop arts and care for the Qatari visual art movement across the country.
On Sunday, the center is poised to introduce several workshops, including the two-day workshop entitled "Perspective Drawing" presented by the Artist Moza Al Moqbali (August 8 &9) to familiarize the participants with the methods of perspective drawing, its types, and rules, another workshop is due to kick off under the title " Qatari Heritages with Water Colors" during August 14, 15, 16 and 17 to introduce the fundamentals of designing and planning through the corrective color blending and spotlight the light and shade in the artwork.
The center will likewise hold a two-day workshop entitled "Landscape painting" starting on Monday to be held every Monday and Thursday for a week until August 25, 2022, presented by the Artist Fatima Al-Mannai with respect to painting the landscape more correctly through color blending and achieve tiny painting.
Also, Visual Art Center will present two workshops this month at its headquarters in Aziziyah, namely "The Cubist Art School in a Pottery Sculpture", starting on Monday and lasting for three days, to introduce participants to the Cubism school and its most important pioneers and artistic methods and their application to pottery, presented by artists Hala Saleh Al-Sayed. and Sabah Nour El-Din, after the two artists presented the other workshop during the past two days entitled "My World of Color", during which the participants had a glimpse of basic, compatible and contrasting colors and the application of the relationship between colors in a work of art.
(QNA)