Reasons why Expats continue to come to Qatar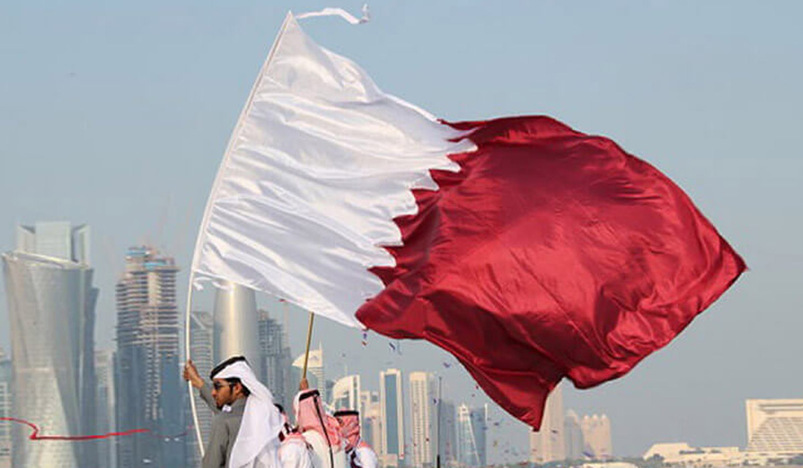 Reasons why Expats continue to come to Qatar
Qatar, the little Middle-Eastern country has proved over the past few years that the area or size of a country does not matter when it comes to becoming successful on the global arena. Qatar attracts foreign workers from all corners of the world in thousands per month, the country has become a symbol of stability and development in the region. Today we bring you some of the reasons that make Qatar stand apart from its larger neighbours. 
A Pearl in the Desert
Qatar, the Middle Eastern Islamic country is beautiful as long as one knows what to visit. Tourism has been central to Qatar's economy since the year of 1989. Doha is the Capital city of Qatar and one of the best tourist places in Qatar. There are lots of destinations in Doha and mostly the tourist visits Doha in the tour of Qatar. In fact, one cannot get bored as there is so much to see and so much to do in Doha. From the modern day architectural marvels such as the Corniche to the natural RasAbrouq Rock Formations Qatar has a lot to offer. 
Living in Qatar
Expats in Qatar have aremarkable lifestyle. With a high monthly income, they're able to indulge in luxuries they couldn't afford back home allowing them to travel frequently across the region and beyond. Most expats live in the capital city of Doha where they can access good schools and healthcare in a safe, hospitable environment. The expat community in Qatar is diverse and tightly knit – so it's easy to meet like-minded people. And there are plenty of leisure activities to get involved in, from scuba diving and dune bashing to camel racing and desert safaris. There's a wide choice of apartments and villas in Qatar, however, expats prefer live in gated communities known as compounds. These usually have a clubhouse where the expats gather to socialise with other expats.
Culture
Although Qatari society is Islamic and what some may term as patriarchal, women are to visible in public life than in other Gulf countries – they vote, drive and make up an important part of the workforce. In the country's race to expand and transform, it's constantly balancing the old with the new. Although alcohol is forbidden for Muslims, it can be bought at expat clubs, as well as some restaurants and hotels. Alcohol is not banned in Qatar. It is available in licensed restaurants and hotels, which may sell alcohol to adult, non-Muslim customers in restricted areas. Residents must show their Qatar ID card to be granted entry to a licensed venue. Furthermore, non-Muslim expatriates living in Qatar are also allowed to buy alcohol; however, they can only do so once they have applied for and received a liquor license
Safety
Qatar's political stability is unquestionable. This is highlighted by the fact that the country has hosted several high profile sporting events in the recent past and is also scheduled to host the 2022 FIFA World Cup as well. Crimes in Qatar are mainly petty in nature and include unarmed, opportunistic theft, commercial and residential burglary and theft from unattended vehicles. The country also remain unaffected by the 'Arab Spring' protests during 2011. The greatest threat to safety in Qatar comes from road traffic accidents and the Qatari authorities are in the process of incorporating state-of-art technology to minimize and mitigate these risks. 
Work Culture and Salaries 
All the government jobs follow five days' work culture whereas many private firms work six days a week. Friday is a holiday for all, work hours usually start at 7:30 in the morning and end at 3.30 in the afternoon unless it is the month of Ramadhan then the work hours are shorter. Qatar's population consists mainly of expats – so you'll be truly working with people from around the world as well as locals in a vibrant international environment. Expat salaries are generally high and have been consistently increasing by over 4% annually during the past few years. 
Religious Tolerance
Islam is the state religion in Qatar. Freedom of association, public assembly, and worship in accordance with the requirements of public order and morality are constitutionally protected in Qatar. However, proselytizing initiatives by non-Muslims are forbidden by law. No reports of discrimination or abuse on the basis of a person's religion have been reported till date.
Internet and Communication
You get good speed for the money that you pay, connectivity is good. VOIP services are perfectly legal and people have the option to choose from whatever VOIP service suits their needs unlike some other GCC countries where heavy restrictions are in place for such services. 
Banking and Taxation
Opening a bank account in Qatar is a relatively simple, stress-free process. Expats need to apply in person with documents that generally include a copies of the passport, work permit, a couple of recent photos. Following a formal process with the applicant's employer the account is opened within a week's time. One of the greatest attractions of Qatar for expats is that no personal or income tax is imposed on individual salaries. Which means, while in Qatar, an expat's gross salary will be paid to them without any deductions whatsoever. That there is a deal maker! 
Education and Healthcare
Qatar has scores of excellent international schools with world-class facilities. Qatar even has an Education City where renowned foreign universities are opening campuses. Most of Qatar's international schools follow the UK national curriculum. The academic year runs from September to June. There are three terms and the main holidays are in June/July and December/January. Qatar has one of the best healthcare systems in the Middle East, with cutting-edge hospitals and highly skilled medical staff of all nationalities. Public healthcare is provided by Hamad Medical Corporation (HMC), a non-profit, government-run organisation. Services are available to citizens and legal residents at heavily subsidised rates that can only be accessed using the government-issued health card.