Qatar's Representative for UNESCO Stresses the World Cup's Role in Introducing Arab culture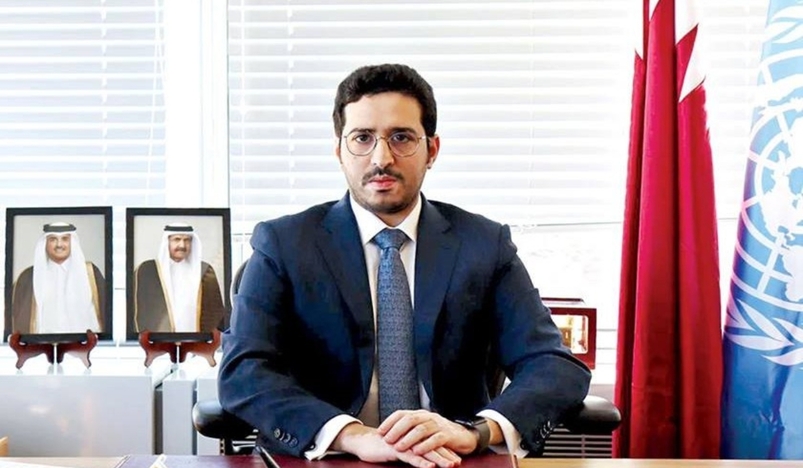 Dr. Nasser bin Hamad Al Hanzab
HE the Permanent Representative of the State of Qatar to the United Nations Educational, Scientific and Cultural Organization (UNESCO) Dr. Nasser bin Hamad Al Hanzab underlined that the State of Qatar's hosting of the FIFA World Cup Qatar 2022 represents an exceptional opportunity for the world with all its cultural and civilizational spectrums to meet in Doha and get acquainted with the authentic Arab culture.
In a special ceremony held for the first time at UNESCO headquarters on the occasion of the launch of the World Cup, His Excellency outlined the determination of the State of Qatar years ago, and before winning the honor of organizing the World Cup on Dec. 2, 2010, to harness all possibilities for the FIFA World Cup Qatar 2022 to be a model for the convergence of all the different cultures, which represent the people of the world. He said that Qatar believes that global sports, such as the World Cup, play a fundamental role in promoting constructive cultural dialogue between peoples, acceptance of the dialogue, and cultural convergence as a civilized way of life.
He stressed that the world is in dire need of dialogue, more than ever before, especially in light of the current global conditions, which calls for accepting each other without any prejudices that may cast a shadow on humanity. He pointed to the Arab region's cultural and civilizational richness, which represents the legacy of the successive civilizations in the Arab region thousands of years ago.
Also, Qatar's Permanent Representative to UNESCO noted that such tournaments are an opportunity for all those coming from all over the world to get acquainted with the Islamic civilization and the ancient Arab culture, rooted in the metropolis and the desert, pointing to the direct interest that UNESCO attaches to the sport.
Several leaders and employees of UNESCO and ambassadors of the member states of the international organization attended the ceremony.
(QNA)