Qatari Archers Return Home Crowned With 20 Medals at 12th Arab Archery Championship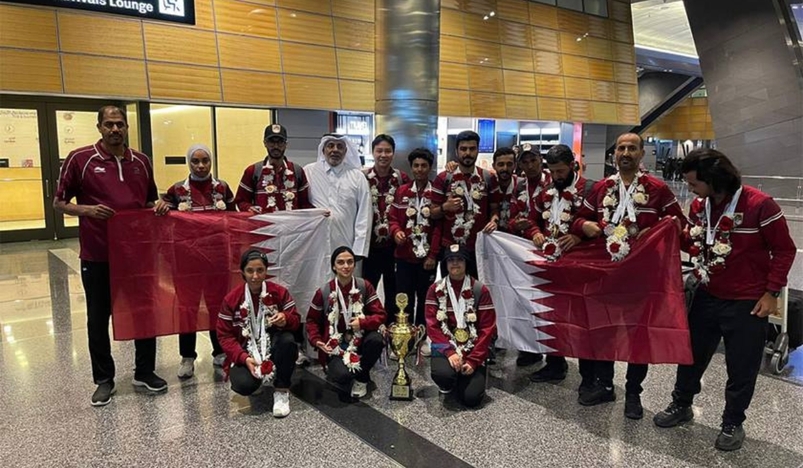 Source: QNA
Qatari archers arrived Wednesday in Doha after they finished second in the overall ranking of the 12th Arab Archery Championship in Tunisia's Djerba with 20 colored medals (5 gold and 15 bronze).
They were welcomed at Hamad International Airport by Director of Al Ramii Sport Club Ahmed Al Kuwari.
Assistant Secretary of the Qatar Shooting and Bow and Arrow Association (QSAA) and Head of the Bow and Arrow Authority, Jassim Shaheen Al Sulaiti, expressed in a press statement his great happiness with what the archers achieved in the tournament, which included outstanding archers from many Arab countries.
This is the second achievement of Qatari archers after the Arab Indoor Archery Tournament in Iraq, Al Sulaiti said, noting the high-octane competitions in the Arab Championship in Tunisia, with the participation of national teams of Egypt, Algeria and Tunisia and the presence of Olympic archers.
Executive Director of QSAA and Vice President of the Shooting Sports Club, Nayef Mohammed Al Meer, hailed the great achievement as a stimulus for further work to raise the level of shooters to best represent Qatar in international forums.
(QNA)