Qatar Participates in 216th Session of UNESCO Executive Board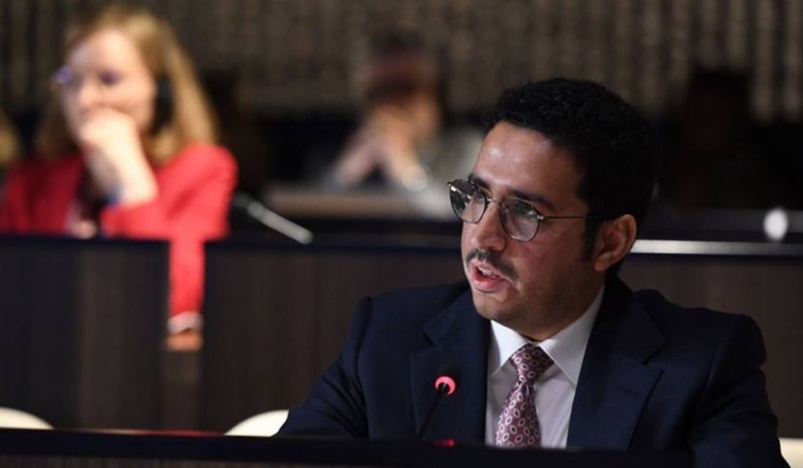 Qatar Participates in 216th Session of UNESCO Executive Board
The State of Qatar has called on the United Nations Educational, Scientific and Cultural Organization (UNESCO) to make more efforts to ensure the implementation of its commitments and decisions related to the protection of the educational process, cultural heritage, and the protection of journalists in the occupied Palestinian territories, while stressing its continued support for all efforts made by the organization in its various sectors and empowering it in order to achieve the goals of sustainable development in a way that is up to the level of the challenges that are being faced at the present time.
In his speech during the 216th session of UNESCO Executive Board, HE Permanent Representative of the State of Qatar to the UNESCO Dr. Nasser bin Hamad Al Hinzab said that the State of Qatar - as one of the countries that has led international efforts with UNESCO and international partners, and with the support of HH Sheikha Moza bint Nasser - continues to protect the right to education, expressing Qatar's keenness on supporting all development efforts to consolidate peace and stability.
In this context, it hosted the 5th United Nations Conference on the Least Developed Countries in March 2023 in which many issues and challenges related to education in the least developed countries were discussed such as increasing enrollment in schools and universities, gender equality, and climate action for young people.
Among the outcomes of the conference in the education sector, the Education Above All Foundation and the UNESCO signed an agreement to jointly call for the implementation of educational qualifications passport programs for refugees and immigrants at the regional and international levels, he said, noting that this agreement aims to address persistent challenges and constraints for forcibly displaced populations trying to access higher education and empower them in the future.
His Excellency also indicated that the State of Qatar hosted on May 2 the meetings of the special envoys to Afghanistan in the presence of HE the Secretary-General of the United Nations Antonio Guterres to support the efforts of the international community in providing protection and empowerment mechanisms for women and girls in Afghanistan as well as mobilizing international efforts to support this humanitarian and development movement, stressing that Doha is looking forward to working jointly with member states to enhance the role of UNESCO in the educational process for Afghan girls and other conflict areas.
In his speech, HE Dr. Nasser bin Hamad Al Hinzab highlighted Qatar Fund for Development's recent support for the UNESCO Heritage Emergency Fund as part of the State of Qatar's pledge and keenness to protect cultural heritage sites by responding quickly in crisis areas, stressing Qatar's continued support for the efforts of the UNESCO in consolidating international peace and security through its various fields so that stability for all prevails.
(QNA)