Qatar National Team Prepares to Face Chile in Friendly Match on Tuesday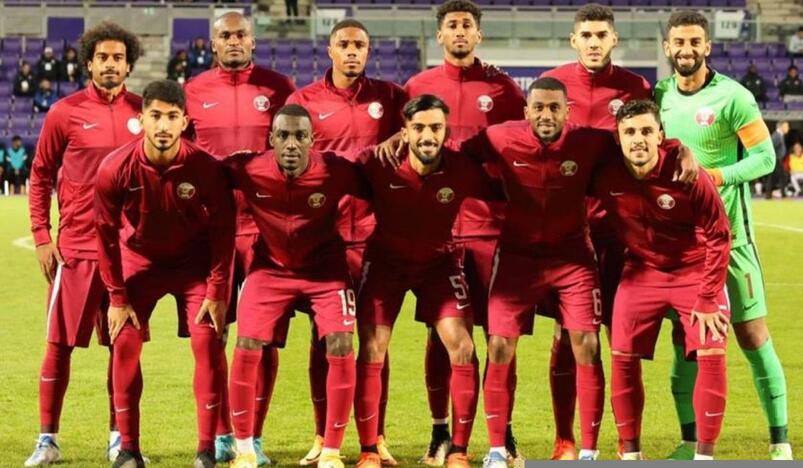 Qatar National Team Prepares to Face Chile in Friendly Match on Tuesday
The Qatari national football team will begin its preparations tomorrow for a friendly match against Chile next Tuesday at the Viola Park stadium for international games in the Austrian capital Vienna, as part of its preparations for the FIFA World Cup Qatar 2022.
The Qatari team's training today was limited to a morning session, whilst it will resume its training tomorrow in order to prepare for the third confrontation in the current camp in Austria.
Yesterday, the Qatari team lost against its Canadian counterpart 2-0 in their match at the Viola Park: in the second confrontation during the FIFA Calendar September break, after beginning that period with an unofficial confrontation on the 20th of this month at Winner Neustadt Stadium in Austria.
The unofficial match that brought together the Canadian and Qatari teams was the latters first during the FIFA window since last March, when Qatar won Bulgaria two to one, whilst had a tie with the Slovenian team with both teams not scoring, at the Education City Stadium in Doha. Nevertheless, the experience was useful for the players of Spanish coach Felix Sanchez in order to test the progress of the technical and physical preparations, as less than two months are left until the World Cups opening match for Group A: when Qatar faces Ecuador on November 20.
The Qatari team paid the price for the confusion it started the match against its strong Canadian competitor, to find itself behind by two goals in just 13 minutes after two defensive mistakes.
Sanchez made the best use of the match by giving every player a chance, through changing players and styles, as he aimed to prepare all players technically for the World Cup. Therefore, the benefit of the match remains guaranteed, in order for the Qatari team to prepare for such situations as the one experienced facing Canada: prevented the Qatari team from appearing in its accustomed image in previous great performances, be it in Copa America 2019 or in the CONCACAF Gold Cup 2021 or in the European qualifiers for the World Cup finals.
Qatar national team star Abdelkarim Hassan did not hide in his post-match statements that the players lost focus in the first fifteen minutes of the match, which costed the team two goals. However, he stressed at the same time that the team performed well in the rest of the match: controlling the ball, and threatening the Canadian goal on many occasions.
The Qatari team is scheduled to return to Doha after the Chile match, where the players will take a short rest period of three days, before resuming training in a short indoor camp for five days, during which the team will participate in several training sessions, including an open one on October 2.
The Qatari team will return to the Spanish city of Marbella after the short local camp, to enter a new camp, which will include unofficial friendly matches, in light of the FIFA Calendar October break. 
Source: QNA