Qatar Museums Restaurants take Ramadan Celebrations to Artful Settings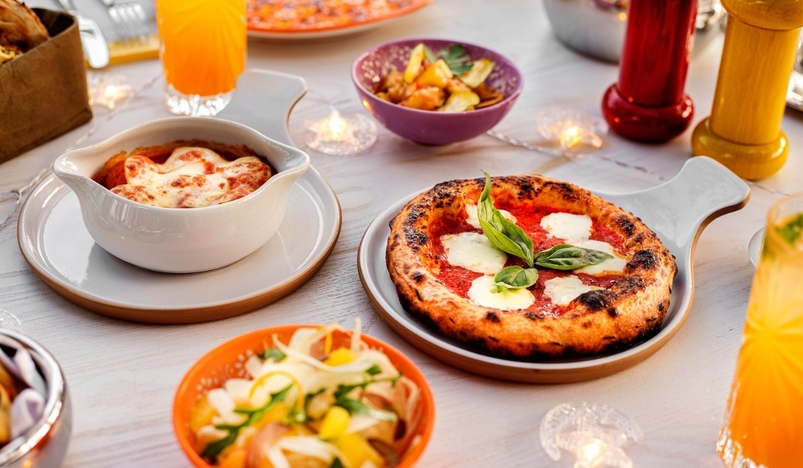 Qatar Museums Restaurants take Ramadan Celebrations to Artful Settings
Celebrate Iftar and Suhoor during the Holy Month of Ramadan with Qatar Museums (QM) restaurants operated by IN-Q Enterprises (IN-Q) in partnership and collaboration with Groupe Ducasse Paris by world renowned Michelin-starred Chef Alain Ducasse.  IN-Q is the commercial arm and wholly owned subsidiary of QM.
IDAM by Alain Ducasse, in the Museum of Islamic Art (MIA), offers a special Ramadan Suhoor carefully crafted by Groupe Ducasse Paris chefs.  The menu reflects the spirit of the holy month. From delectable desserts to savoury main courses, the dishes are a celebration of the richness and diversity of Qatar.  Suhoor menu is available from 8:00 p.m. with last order accepted at 11:45 p.m.
Meanwhile at Jiwan, located at the 4th floor of the National Museum of Qatar (NMoQ), the Ramadan 5-course menu features the finest contemporary Qatari cuisine designed to tantalise senses and create an unforgettable experience from 5:30 p.m. for Iftar until Suhoor.  Last order can be made until 1:45 a.m.  
Experience an al fresco or outdoor Italian Ramadan Long Table Iftar at Café #999 located at the Fire Station. Reminiscent of traditional Italian long table dining, this is a novel experience for Iftar or ghabga, with last order accepted at 10:30 p.m.  
"On this coming Holy Month of Ramadan, each of our restaurants located in the heart of the iconic museums and galleries – MIA, NMoQ and the Fire Station – offer a unique experience that will make Iftar shared with family and friends, a meaningful one.  Surrounded by art and presented with well-crafted menu for enjoyment as one breaks the fast, our outlets aim to create moments that will make this Ramadan more special," Mr. Yves Godard, IN-Q's Director of F&B Operations shared.
Book your Ramadan experience at IDAM by Alain Ducasse, Jiwan and Café #999 and avail of the Early Bundle discounts for groups.