Qatar Foundation promotes sporting culture among women in Qatar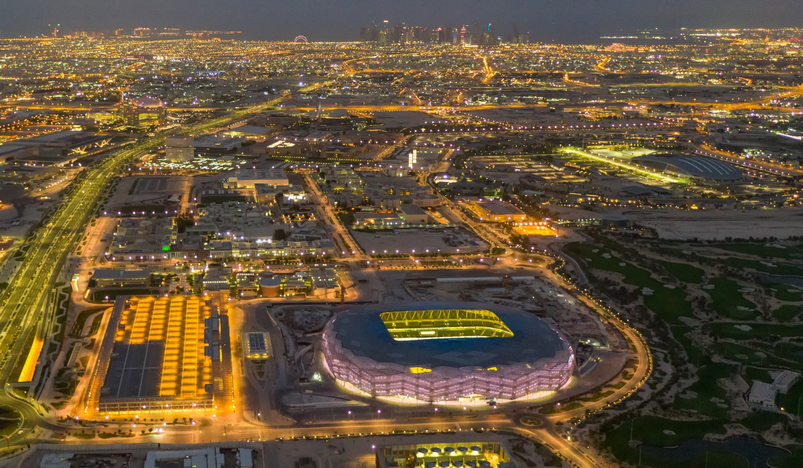 Qatar Foundation
Qatar Foundation's Ladies Night at Education City Stadium is giving members of the community an opportunity to experience the unique offerings of a World Cup stadium – and truly follow in the footsteps of global sporting legends.
The stadium, which played host to a variety of World Cup matches, is situated in the heart of Education City. Nick named the Diamond in the Desert, it is transforming the sporting landscape for women and girls in Qatar.
This summer, Education City Stadium has become the venue for Qatar Foundation's (QF) Ladies Night, offering a variety of fitness activities, including running, Pilates, HIIT classes, Zumba sessions, and sports tournaments. Visitors can also try their hand at shooting netball hoops and scoring football goals. There are also areas dedicated to stretching and relaxing. As a ladies-only space, it is helping women and girls feel confident and empowered – both physically and mentally.
Lauren Mudgway is the Leisure Centre Manager at Evolution Sports Qatar. She has organized Pilates classes at the Ladies Night event as well as set up netball posts and miniature football goals for people to try their hand at the two sports.
"I came to a match at the Education City Stadium last year, and to go from cheering alongside thousands of passionate fans in the stands to actually using this space – and this pitch – as a ladies-only sporting facility is incredible," she said.
"It is giving women and girls across the country the chance to not only pursue their own fitness endeavors, but also try new things – all while in a safe space and in a state-of-the-art facility. I am certain that this initiative will help drive more female participation in sports in Qatar. In fact, already the number of attendees each month at Ladies Night is increasing. I am looking forward to seeing more programs like this in the country," Mudgway added.
Besides being a space for women's fitness, QF Ladies Night also strives to remove boundaries for women. For example, there are a number of activities for children on offer, too, such as educational screenings and fun games, allowing busy mothers to exercise without worrying about their kids.
During the event, there are opportunities to find out more about QF's full range of ladies-only sports classes and fitness sessions that operate year-round at Education City, across a multitude of facilities, such as the Recreation Centre and Multaqa (Education City Student Center). These include football, volleyball, swimming, and basketball.
"I came to matches here at Education City during the World Cup last year, and I have many emotions returning to the stadium now," said Jawaher Alnassr, a Qatari football player who is part of one of QF's ladies-only sports programs – and dreams of one day representing her country at the Women's World Cup.
"I've played football since primary school. I moved to the UK to study, and I played on the university team for four years. And I've been back for three years now, and am playing here too. Overall, in the past, women's sport wasn't that well supported, but its different now.