Pakistani expat earning Dh5,000 wins Dh15 million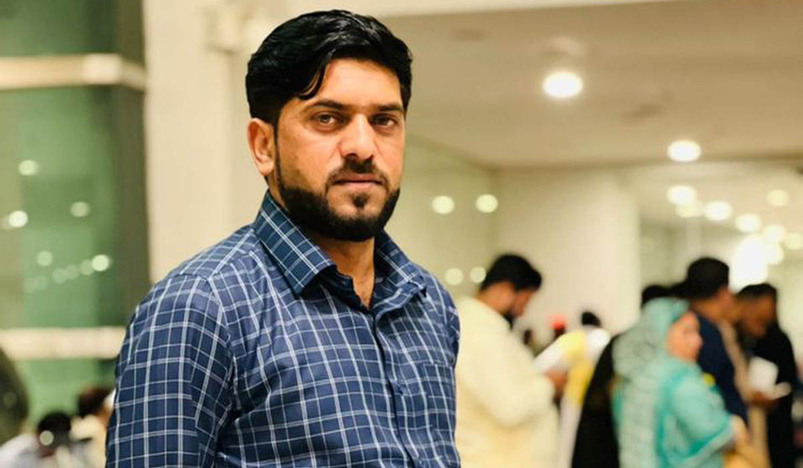 Pakistan expat Shahid Mahmood
Pakistan expat Shahid Mahmood won Dh15 million in the Abu Dhabi Big Ticket raffle draw held on Wednesday. And a few days back he had a dream that he would win this time.
Mahmood, who is based in Abu Dhabi, bought the ticket number 071808 on October 31.
"It was on October 30. I had a dream that I had won Dh15 million and I am talking to (draw host) Richard. I was also rehearsing what I have to say as a winner. And then suddenly I woke up. It was 3am. That day, I told my brother to purchase the ticket online," Mahmood said after winning.
Mahmood, who has been living in the Capital since March 2007, said he has been buying tickets for five to six years.
"We are two major partners and a few other friends are all there who pool money to purchase tickets. I always used to purchase after 20th of every month but this time I somehow left it late and then I had the dream," he said.
Mahmood, a 35-year-old father of four kids, was ecstatic when Richard called him.
"I was watching the draw live. My heartbeat was racing during the draw. Meanwhile, I was also watching the India-Afghanistan T20 World Cup match. I am feeling on top of the world now," said the operation supervisor at a private company.
The ticket's lion's share will be pocketed by Mahmood and his roommate Safeer Ahmed.
"Safeer is not just my roommate, but like my brother. He has gone on a vacation to Pakistan. He will return soon. We will then decide what to do with the prize money. We all have financial needs. We will plan judiciously," he said.
He has already shared the happy news with his family back in Pakistan and his company boss.
"Keep trying, don't give up," Mahmood added as a piece of advice to those trying their luck.