MEDIA IN QATAR: World Press Freedom Day 2023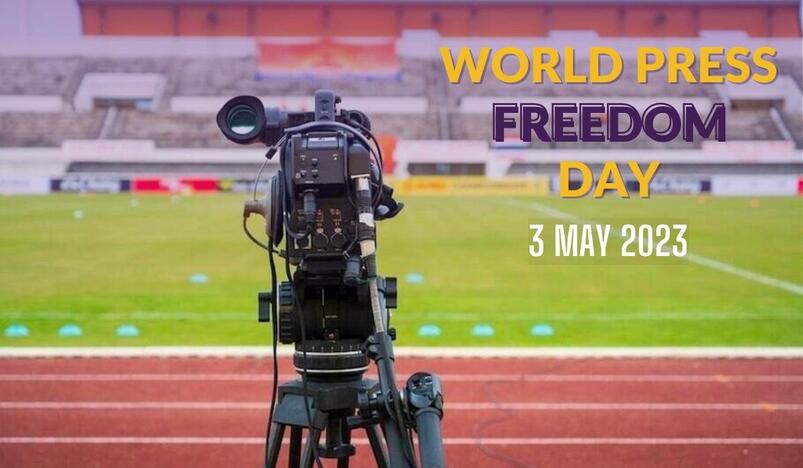 MEDIA IN QATAR: World Press Freedom Day 2023
Journalism plays a pivotal role in raising awareness, confirming facts, putting forward all possible theories, asking questions, and compiling them together, helping people move around confidently in a world that is maneuvered by forgery, fraud, mental warfare and propagandas. However, for journalism to do justice to its role it needs an apt atmosphere. The atmosphere should remind the person of its role, trust it and protect it for the sake of human rights development. 
3rd May 2023 marks the 30th Anniversary of International World Press Freedom since the UN General Assembly's decision proclaiming an international day for press freedom. This day centers Freedom of Expression as a driver for all other human rights. In the 2022 World Press Freedom Index Qatar ranked first in the Gulf countries.
Qatar was the first amongst the Arab States to abolish the Ministry of Information in 1996, thereby emphasizing the importance of media and its freedom in the state of Qatar. In the GCC, the Ministry of Information has been given the status of a sovereign institution. This step of Qatar clearly reflects its respect for journalists and media persons. Abolishing the Information Ministry gave media platforms the space for freedom of speech thereby moving away from any official censorship body. It promoted a responsible debate on issues that hold an importance in our society.
Qatar has never shied away from investing open-heartedly in its media sector and hosting some of the State's well regarded media and telecommunication businesses, the greatest example being its official broadcaster Al Jazeera Media Network. Al Jazeera Network's impact on the politics of Arab World is a clear reflection of the "Al Jazeera effect" - a term used in media and political studies to describe the effect of the new generation media and its sources on global politics, thus reducing the government and traditional media's involvement on information and empowering groups that needed a global voice.
Media has witnessed a rapid development in Qatar owing to the support provided by the State to projects that needs to be broadcasted at a grand level. Moreover Qatar's credentials in the global market has sought its media an easy access to top-notch universities, multicultural population speaking different languages, and higher internet penetration than the global average. 
The article stands incomplete without the mention of the very recent FIFA World Cup 2022 that boasts the largest media coverage in the history of the World Cup, an event that was covered  by thousands of media professionals and journalists. The media acknowledges that Qatar had no interference in FIFA's media content, and in fact facilitated the media outlets in Qatar to report the happenings of the World Cup in Qatar to the world. Qatar's stake on press freedom was apparent through all the technical and logistics support that was provided to journalists hailing from different parts of the world to ease their task inside and outside the stadiums.