Lionel Messi's father denies move to Saudi is done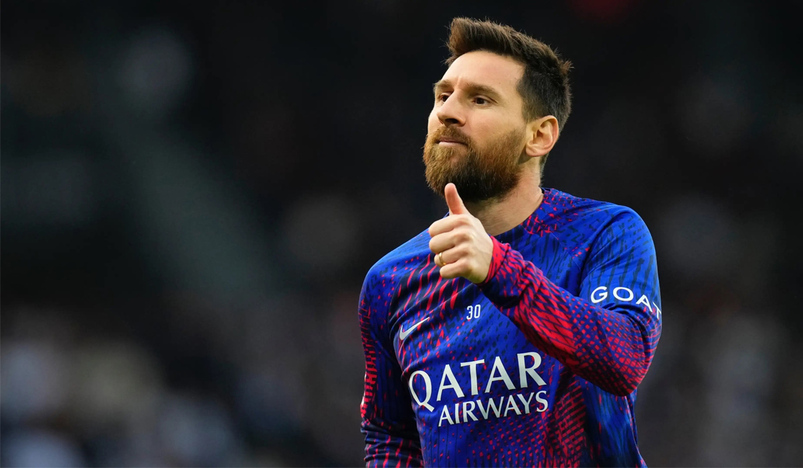 Lionel Messi
Lionel Messi's father has denied widespread reports that the Argentina superstar has agreed to play in Saudi Arabia next season.
International outlet AFP reported Tuesday that the forward's move to Saudi Arabia is a done deal. However, Jorge Messi, the player's father and agent, rejected the reports, saying that his son's future will be decided at the end of the season when his contract with PSG expires. 
"There is absolutely nothing with any club for next season," Jorge Messi said in a statement on Instagram. "The decision will never be taken before Lionel finishes the league season with PSG.
"The moment to analyze things and see what the [options] are, and make a decision will come at the end of the season."
Jorge Messi also lashed out at the media for its recent treatment of the 35-year-old, who was suspended last week after missing training to attend a promotional trip to Saudi Arabia as a travel ambassador for the country. The club has since lifted his suspension.  
"There are always rumors and many use Lionel's name to gain notoriety, but there is only one truth and we can assure there is nothing with anyone," Jorge Messi wrote. "Not verbal, not signed, no agreements, and there will not be until the end of the season.
"It appears to be a lack of respect towards the media that there are those who consciously and deliberately deceive without proof, while wanting to turn any rumors with malicious intent into news in favor of their own interests. They should have to explain why they don't verify their information… They don't want the truth to ruin their 'news.'"
Last month, Jorge Messi reportedly informed PSG that his son will not pick up an option in his contract for another year and will not return to the club after this season. The 2022 World Cup winner has been linked previously with Barcelona, Saudi Arabia's Al-Hilal and MLS side Inter Miami.