Lionel Messi gets improved offer from Saudi Arabia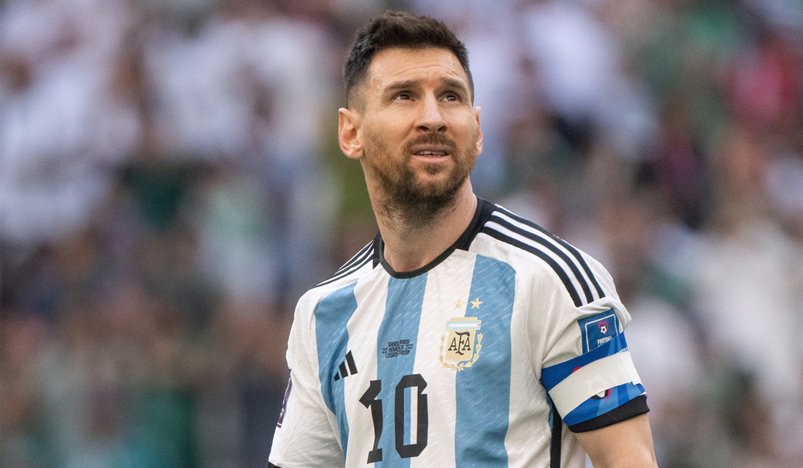 Lionel Messi
Lionel Messi's protracted move to Saudi Arabia appears to be gathering steam yet again with the Argentine World Cup winner reportedly getting an increased offer on Thursday.
Several reports had suggested that Messi, whose two-year deal at Paris Saint-Germain will come to an end at the end of this season, playing in Saudi Arabia is a done deal, although his father Jorge subsequently dismissed the links and said his son will make the decision only at the end of the season.
Talks with Messi
With just three more matches remaining in Ligue 1, several news outlets on Thursday reported that the seven-time Ballon d'Or winner has got an increased offer, reportedly in the range of $500-$540 million.
Barcelona have admitted to holding talks with Messi's representatives, with club president Joan Laporta vowing to do all he can to bring the talisman back to Spain, but their financial struggles will make it difficult for them to agree a deal and match Saudi Arabia's offer.
It may be recalled that, in 2022, Catalan businessman Jaume Roures had come to the club's rescue by purchasing 24.5 per cent of Barca Studios for €100 million ($108 million), which became known as a fourth 'economic lever'. That helped Barca sign new players such as Robert Lewandowski, Jules Kounde and Raphinha, who helped Barca end their four-year wait for the La Liga crown. With the Catalans becoming the champions this season, focus has shifted to reinforcements for the next season.
Lucrative offer
Roures, the founder of Mediapro, said returning to Barcelona remains Messi's preference. It is at this time that the Argentine, who is likely to make the decision by the end of the month, seems to have got a more lucrative offer.
Earlier this month, a source close to the negotiations had said that "Messi is a done deal. He will play in Saudi Arabia next season," said the source, speaking on condition of anonymity and without naming the club. "The contract is exceptional. It's huge. We are just finalising some small details," added the source, who was not authorised to speak to media. The contract reportedly was worth $657 million, albeit the latest figures point to a lesser value.
Asked about the comments, Messi's current club Paris Saint-Germain simply reiterated that he remains under contract until June 30.
A separate PSG source said: "If the club had wanted to renew his contract, it would have been done earlier."
Cristiano Ronaldo's agreement to June 2025 is said to total more than €400 million ($439 million), making him the world's highest paid athlete, according to Forbes.
Mouth-watering frontline
Messi, who turns 36 in June, has had two lacklustre seasons in Paris after a glorious era at Barcelona where he won four Champions League and 10 La Liga titles, and is still worshipped by the fans.
The record seven-time world player of the year, headlining a mouth-watering frontline featuring Kylian Mbappe and Neymar, scored just 11 goals in his first season as he helped PSG to a routine Ligue 1 title.
Frustrations boil over
But PSG have got no closer to a coveted maiden Champions League victory, bowing out twice in the last 16 even with the illustrious Argentine in the line-up.
Frustrations boiled over last week when black-clad PSG protesters let off flares and sang hostile chants targeting the underperforming Messi, Neymar and Italian midfielder Marco Verratti.
The angry scenes contrasted with Messi's career-crowning moment in December, when he led Argentina to a breathless World Cup final victory over Mbappe and France in Doha to fill the biggest gap in his resume.