Homeis, First Digital Platform for Immigrants, Launches in the Middle East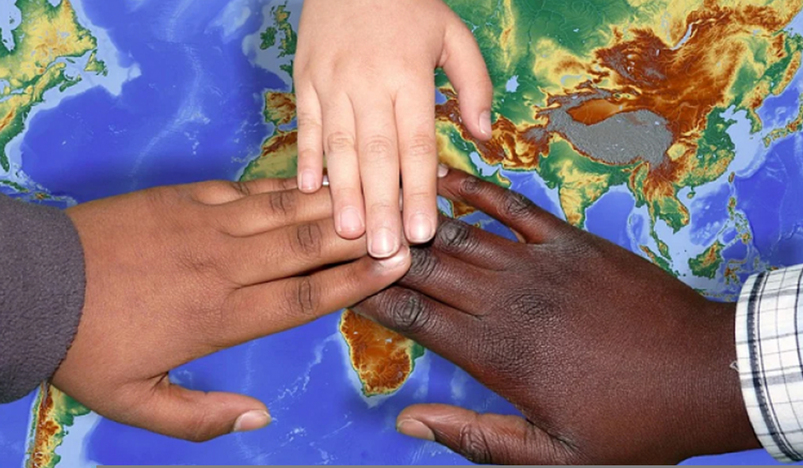 Homeis, First Digital Platform for Immigrants, Launches in the Middle East
Leveraging its momentum in the U.S, the company will now be available for Indian, Pakistani, and other South Asian immigrants in the Middle East.
Homeis, the first digital platform for immigrant communities around the world, had finally landed in the Middle East: with hundreds of thousands members in the United States, the company is now available for South Asian immigrants living in the Middle East. To continue its momentum in the U.S., the company will now aim to connect more than 4 million South Asian Immigrants in the region.
"Empowering immigrants is a personal mission for me, as an immigrant myself," says Ran Harnevo, CEO and Co-Founder of homeis. "In this time of increased instability, a global health and financial crises, immigrant communities are especially vulnerable. We believe that immigration is a force for good. When they are thriving, immigrant communities contribute to the economy and to society. Immigrants generate innovation, they are hard workers, and encourage diversity." 
An immigrant himself, Harnevo moved from Tel-Aviv to New York. He founded homeis After successfully building an online syndication platform (5min Media), which was sold to AOL. Harnevo then served as Global President of AOL's Video division, but left corporate America to create homeis, based on his own experiences as an immigrant.
With a tremendous growth in immigration to the region in recent years, Indians make up over 27 percent of the total population of the region - the largest national group in the area. Pakistani immigrants come second, with a population of over 1.5 million people, constituting 12.5 percent of the population. Seeking financial opportunities, Indian, Pakistani, and other South Asian immigrants became key to the country's retail, financial services, engineering, medicine, and construction sectors. Other than India and Pakistan, the homeis app will be available to foreign nationals from Bangladesh, Nepal, Sri Lanka, Afghanistan, Bhutan, and the Maldives.
The homeis app aims to be a one-stop-shop for foreign-born communities on their immigration journey. The app combines a social platform with financial services that are especially designed for immigrants. For its first South Asian community in the Middle East, homeis will include an aggregated services feature within the platform which compares rates of remittance services, as well as enjoy special discounts to homeis members only.
Leveraging the accelerated momentum of growth and monthly active users in the United States, the homeis app is hoping to increase its work in fintech. "We continue to see the rapid growth in the number of people who turn to homeis to connect with their local communities, but also get the most useful information and services in one central location," said Harnevo.
Despite the Covid-19 pandemic, remittance to India is booming. According to reports, the economic crisis affected Indian workers in the Middle East gravely, but nevertheless, many Indian banks have reported a growth of up to 20 percent in remittances to India from the area since last year.
Other than remittances, the homeis app hopes to assist its users with other financial services, such as banking, credit, insurance, and loans. It also provides a platform for small businesses to sell their products, offer coupons, and promote their business - providing the business comes from within the community. The app successfully aggregates comprehensive and user-vetted lists of immigration lawyers, doctors, and other professionals who speak the language and understand the culture of its users.
The social aspect of the homeis app is not less important than the utilities and services. To sign up to homeis, users must answer two key questions: where are they from, and where do they leave now. Once they join their community, they can create a profile and interact with new people - and with millions of chat messages, profile visits, and posts a month, it seems like the app is succeeding in providing an alternative social platform for foreign-born people to connect.
Essentially, the app is allowing a digital platform to sustain a centuries-old behaviour: immigrant communities - whether in the United States, Europe, or the Middle East - have always formed tightly-knit communities in order to survive. Think of Chinatown in New York City, or Little India in London - the most thriving immigrant communities in the world have always stuck together. In a way, what homeis is trying to do is bringing that generations-long tradition to the digital age.
"homeis is not trying to change behavior, and I think this is one of the reason for its success," said Harnevo. "We researched how immigrant communities behave offline, and most of our employees are immigrants ourselves. We are giving our users the technology to thrive in the age of the internet." And so is the company's motto: building a better internet for immigrants.
There are over 270 million people in the world who do not live in the country in which they were born, according to the UN's data. The platform's goal is to keep expanding and eventually be accessible to most of them. The company raised $12 million in Series A funding in August 2019.