HMC Child and Adolescent Mental Health Service (CAMHS) Witnesses Great Development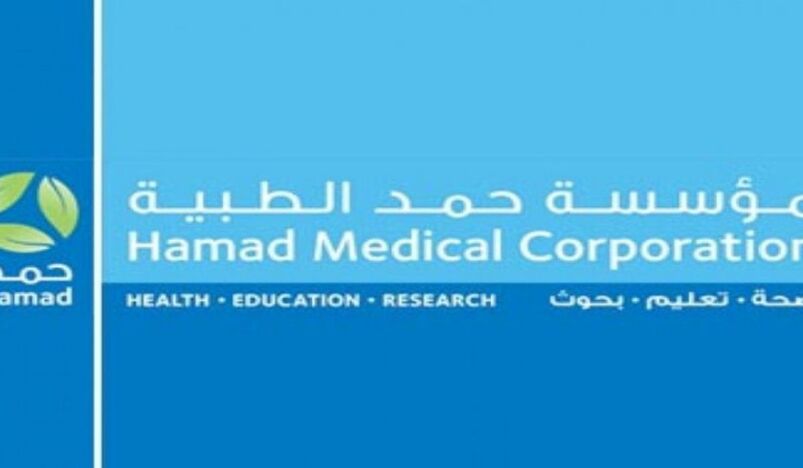 Hamad Medical Corporation
The COVID-19 pandemic related closure of schools, which led to changes in familiar routines and lack of socializing, has caused a disproportionally higher number of children and adolescents to experience more emotional and behavioral problems. Hamad Medical Corporations Mental Health Service (MHS) has enhanced its Child and Adolescent Mental Health Service (CAMHS) offering to provide more targeted support to families during these challenging times.
The Senior Clinical Psychologist and Clinical Director for Child and Adolescent Mental Health Services Dr. May Jasem Almeraisi said that the CAMHS team have been receiving more calls from concerned parents since the beginning of this year linked to higher levels of stress in many families with children.
"We have noticed more parents reporting that their children are behaving more irritably and have additional common conflicts with family or friends. Some children are showing a lack of interest in activities they previously enjoyed or low interest in personal grooming. Many young people experience concentration deficiencies and generally lose interest in school-related work more quickly. Irregular sleep and eating habits often exacerbate the situation, which if left unaddressed, can lead to more serious anxiety and depression," said Dr. Almeraisi. "It is also important to remember that children's well-being depends on the well-being of their parents or important caregivers. Hence these adults must find time to care for themselves so they have the emotional strength to care for others."
"The Child and Adolescent Mental health Service (CAMHS) at Hamad Medical Corporation is a community-based service providing outpatient care to children and young people below the age of 18 years and their families. The multidisciplinary team including psychiatrists, psychologists, psychiatric nurses, occupational therapists, speech and language therapists, dietitian and social worker, all work collaboratively to meet the wide range of needs of children, young people and their families in Qatar," added Dr. Almeraisi
Young people with developmental disorders like Autism Spectrum Disorder and Intellectual Disability often have more difficulty in dealing with unpredictable changes in their routines and restrictions in doing pleasurable activities. Young people struggling with Obsessive-Compulsive Disorder (OCD) may find their behaviors exacerbated and rituals linked to the COVID-19 pandemic, such as excessive handwashing, rechecking, sanitizing, can become more acute.
For his part, the CAMHS Psychologist Dr. Bindu Salim, explained that psychological challenges manifest differently depending on the age: "Younger children and adolescents often express emotions and behaviors differently. For example, when upset, younger children may cry or be more irritable and parents can experience difficulty in consoling them. Whereas adolescents experiencing heightened stress or anxiety may become more withdrawn and choose to spend time alone for longer periods."
"It is important to validate children's feelings and address their concerns and usually a mindful approach to living can be helpful. Parents need to encourage regular routines and structure each day to give children a sense of order and normality. This means having a regular time for sleep, meals, having a daily learning schedule (this can be something fun yet educational during the holidays), alongside playtime. Apart from routine, children need quality time with parents, caregivers and other important people in their lives to feel emotionally supported," added Dr. Salim.
Certain cases, that require more acute medical intervention, can receive help from professional teams, such as from HMC's Mental Health Service. Dr. Yasser Khan, HMC's CAMHS Medical Lead explained the need to optimize internal services to cope with the increase in demand for CAMHS support.
"The CAMHS has been receiving over a thousand referrals annually in recent years and this number has escalated during the COVID-19 pandemic. Our commitment is to help children and their families who are most at risk of experiencing more severe complications from stress and anxiety," said Dr. Khan. "To manage the increasing number of CAMHS referrals, we established a dedicated referrals triage team comprising of psychiatrists and mental health nurses to ensure that the high number of referrals are managed effectively in terms of their suitability. Our findings have shown that a robust referral screening process can reduce admittance of inappropriate referrals and improve appropriate prioritization and therefore reduce appointment waiting times. We also concluded that well-trained mental health nurses can play a crucial role in the effective triage of referrals when supported adequately by medical colleagues".
A paper related to this quality improvement project was recently published in the British Journal of Psychiatry-International, one of the leading journals associated with the Royal College of Psychiatrists in the UK, demonstrating international acknowledgment of the approach taken by HMC's Mental Health Service. (QNA)