Doha Port receives 5,613 tourists aboard MSC World Europa cruise ship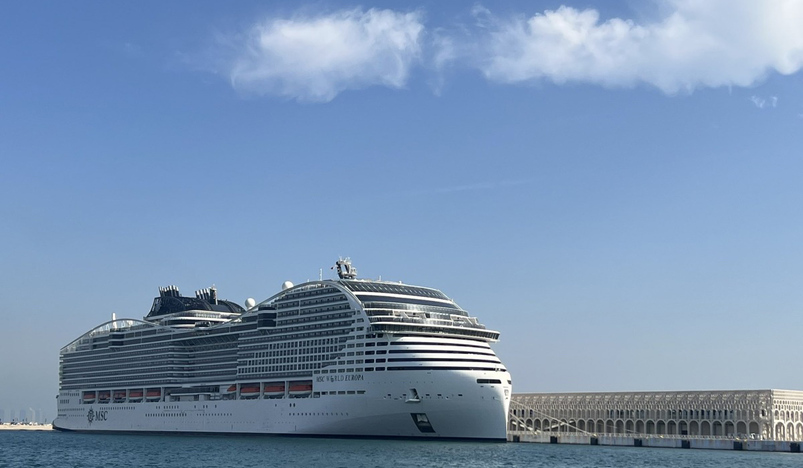 MSC World Europa
Doha port received on Thursday the cruise ship MSC World Europa carrying 5,613 tourists and a crew of 2,121. They will be joined later by 555 tourists from Doha to a new itinerary to a number of tourist stops in the region.
This is the thirtieth visit for the cruise ship during the 2022/2023 cruise season that lasts till April. Operated by Switzerland-based "MSC Cruises", the "MSC World Europa" flies the flag of Malta. MSC World Europa is one of the most innovative and eco-friendly equipment in the company's fleet, as it features the latest technologies that reduce carbon emissions and are energy efficient.
With 22 decks, "MSC World Europa" is 333 meters long and 47 meters wide and can accommodate more than 6,700 passengers.
The cruise sector in Qatar has contributed to strengthening Qatar's position as a leading destination for cruise tourism in the region. The sector supports the national economy growth by increasing tourism spending and providing more employment and business opportunities.
Qatar's cruise sector has recorded a significant growth since the launch of the 2021-2022 cruise tourism season, after it was halted due to the COVID-19 pandemic. Doha Port received about 8 thousand visitors in December, mostly from Italy and Russia. The total number of visitors in the previous season reached 100,500 passengers.