12 Ways to Earn Cash Online During the Pandemic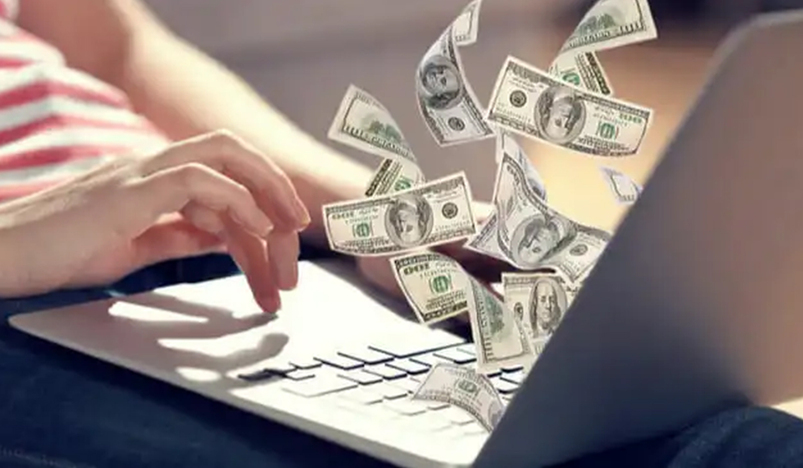 Online Jobs During Pandemic
Want to make money by using only your phone or laptop during the coronavirus pandemic? The Internet offers many opportunities to generate income and earn money online. 
Nowadays, many are relying on the world wide web after losing their jobs as companies closed or laid off employees due to the Covid-19 crisis.
Here are 10 ways you can try to earn money using the Internet during these unprecedented times:
1. Sell Your Photos
If you're interested in photography or have lots of photographs on your hard drive, why not try selling them online? Businesses are creating a lot more online content at the moment, so the right images and themes could help you earn some money. 
So how does it work? Photographers can upload their images to any one of a number of huge databases, allowing magazine editors, designers or any organization with a website to buy them. 
If you think you've got a good shot and a little creativity, try uploading your photographs for free to stock websites. 
Photography sites to check out are: Adobe Stock, Alamy, Getty Images, iStock, Shutterstock, Photoshelter and Getty Images.
Most of them  take a commission from sales and allow people to find your images based on keyword searches. And, the good thing about stock websites: Photos can be sold any number of times—so you can continue to make money without any effort.
Rather than uploading a lot of landscapes and only selling what you have, take a look at the kinds of images that business websites, news websites, and blogs have been using over the last few weeks. Try to shoot images around those themes and stay on top of what's in demand at the moment. Make more money selling photo subjects that have fewer search results but you feel would have some demand. 
2. Create YouTube Tutorial Videos
Using YouTube, you can monetize your videos by charging a subscription fee or password protecting content for paying customers only. 
This article shares some tips from one real estate agent who made $100,000 in one month on YouTube. Another tip: Get to know the phrases that people search for. To find potential search phrases, start typing "how to [your topic]" into YouTube's search bar and notice what phrases are generated in the auto-fill dropdown. Make sure to use the same keywords when you write your video title, description, and tags.
There are a ton of YouTube channels out there on any topic if you can think of, and most of the people with a big following are earning some money in exchange for their videos and time.
According to recent stats we now watch more videos on YouTube than searches on Google.
And with the recently introduced YouTube Partner Program you can now profit from making and uploading videos. You will receive a percentage of the advertising revenue collected per 1,000 views.
Depending on how successful you are (virality, subscriber base and topic) you can make a lot of money, and there are plenty of stories every week of more and more YouTubers making it their career.
Check https://turbogadgetreviews.com/the-ultimate-guide-to-youtube/ to learn how to start your own YouTube channel.
3. Sell Products On Social Media
To sell products on Facebook, you first need a dedicated Facebook page for your business (not your personal page). Next, either connect your ecommerce platform to Facebook or upload your product category manually. Then, you'll have to market your products and your Facebook Shop through ads, contests, and boosted posts.
With Instagram Shopping, people can buy your products directly from your photos and videos.
Scrolling through your Instagram feed allows you to get an up-close and personal view of products, places, and experiences that your friends recommend and share.
For a complete Selling on Social Media guide, click here.
4. Tutor Students Online
Now that schools and colleges have closed, there's been a huge increase in parents looking for online tutors for their children. If you have in-depth knowledge around a particular subject and great communication skills, you can apply to a variety of online tutoring websites that link up tutors with students. Some focus on academic subjects but others offer the chance to teach music, crafts, and other skills. 
The site Tutors.com has a list of the best online tutoring jobs, and you can also apply to be a tutor at Tutorme.com.
5. Teach English Online
Millions of people want to learn or improve their English as it increases their chances of getting a good job or for finding work abroad. It's also the language of international communication, the media and the internet.
If you're a native English speaker, you may not realize it, but you already have the number one qualification you need for a fun, portable income that can hand you a steady paycheck from anywhere in the world.
Some resources include GoOverseas.com, TeachAway (teach English online to Chinese students), iTutorGroup (teach English online to Taiwanese children and adults) and English Hunt (teach English on the phone to adult students in Korea).
6. Build a Logo Design Business
Got an artistic eye? then it can be used to design logos for the businesses. It is a very easy job if you know drawing and using software like Adobe Illustrator and CorelDraw. You can start by approaching small businesses and build your way from there. It is better to keep samples handy.
7. Start a Graphic Design Business
It resembles logo design but has a bigger field - digital painting, comics, advertisements, animated cartoons, and brochures are also part of this discipline. It will be better if you learn a graphics program; with an Internet connection, you can cater to the clients from your home.
8. Get Paid to Write Online
As long as there are products and clients, the companies would need someone to make their product reachable and understandable to the masses. This is a job for the content writers. 
You will only need appropriate writing ability; great qualifications are good but not essential. As content marketing costs less but generates more leads, it is a favorite mode of advertising for online businesses. 
One of the best benefits of the freelance copywriter's lifestyle is that you can get paid in U.S. dollars, yet live virtually anywhere in the world. Express Writers has tips on how to become a copywriter and is also a resource for jobs.
While a lot of online writing jobs don't pay, there are still quite a few websites where you can make money by creating high quality, relevant content. You can get started by looking at:
All of these sites only pay for accepted articles, so make sure that you review their criteria and read through the websites for an idea of their existing content and style before you start. 
While a lot of freelance writers have regular clients, writing for some select websites allows you to build up a portfolio, create a niche, and work up to higher-paying and more reliable income.
9. Become a Translator and Interpreter
Do you speak another language? Anywhere you find expat communities—and where English is not the first language—you'll find a need for interpreting and translation services. 
Depending on whether you have to do translations verbally or just translate written documents, there might be a need for some additional apparatus including a microphone. This is a great way of making some money even during the lockdown and quite a few opportunities would be available on sites like Upwork and Freelancer. 
You can also do translation and interpretation online. You'll find a number of resources for being a translator or an interpreter here; one of the best is Welocalize, which ranked at the top of this list of the top 20 companies for remote jobs in 2020.
10. Type for Cash
Are you a fast typist? Transcribing is simple: Listen to an audio file through headphones and type it out. "As a transcriber, your pay is directly related to how fast you type," advises International Living. 
"Transcription jobs are paid by the audio hour (the length of the audio file), rather than by the hour worked. The time spent on a transcript is influenced by the audio quality, background noise, the accent of the speaker and the speed at which people speak." The average transcriber—typing between 75 and 100 words per minute—will complete one audio hour in four hours worked. Consider the company Rev.com, which hires freelance transcribers.
11. Respond to Online Surveys
If you'd prefer a lower investment in both time and expense, you can make money by responding to surveys online. 
So how does it work? Many brands, research groups, and even political organizations are looking for help on the latest trends and what people like YOU think. In exchange for your opinion, you will get paid for the time you put into answering a few questions.
You can get started with sites like YouGov, Prolific, Swagbucks, LifePoints, Survey Junkie, and OneOpinion.
Most surveys take anywhere from 5-30 minutes, and you'll get paid a few dollars for your time. However, there are sometimes surveys that can pay $50, $100, or more. These usually require a little more involvement, such as being part of an in-person or online focus group, or testing out a new product and providing feedback.
Two of the best survey apps for newbies are Survey Junkie and Swagbucks. Other few good ones to try are: Toluna, LifePoints, Branded Surveys, InboxPounds, Onepoll, i-Say, Opinion Outpost, YouGov, Pinecone, SurveyBods, Hiving, Panel Base, Prolific, Valued Opinions, Panel Opinion, The Opinion Panel, Survey Junkie.
12. Review Websites and Apps for Cash
Well it seems like you're pretty nifty with a web browser, so perhaps it's time to turn pro and browse websites as a paid and fun job!
The UserTesting.com is a new platform that pays everyday people to review all kinds of websites. Each review takes around 20 minutes and bags you $10 via Paypal.
Simply sign up here, complete a test review and receive websites in your inbox.
So, you now know the different jobs you can pursue in this lockdown phase. Choose according to your strength and you are sure to excel in them.