Why the Flower Festival 2021 in Souq Waqif is a must visit
Doha Flower Festival 4th Edition
The Flowers festival in Doha is celebrated yearly, showcasing the different varieties of flowers along with the incorporation of fun and entertainment.
An amalgamation of nature and beauty of Qatar, the festival provides an unforgettable travel experience to the visitors. It is being held this week as it coincides with the flower-growing season.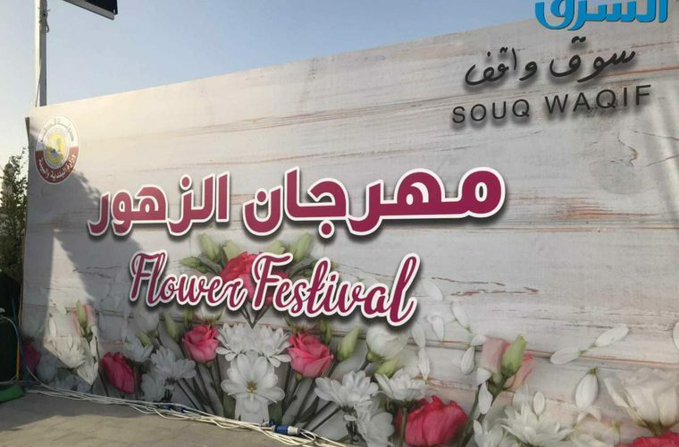 Here's all you need to know about the Flower Festival 2021:
Dates: 
Ongoing until December 11
Timings: 
Weekdays - 9am to 9pm 
Thursdays - 9 am to 10 pm
Fridays - 3 pm to 10 pm
Venue: Western Square of Souq Waqif
Why Visit the Flower Festival 2021?
Expect a new version for this year's festival, organized by Souq Waqif management in cooperation with the Ministry of Municipality.
Here are some reasons why the festival is a must visit:
• Now, it has a garden of flowers and waterfalls of roses at the centre of the area.
• Everyone can witness the flowers bloom in this radiant garden day and night. 
• It showcases a wide variety of plants and flowers from local farms and nurseries.
• It provides an opportunity for gardening enthusiasts to buy saplings of various flowers, fruit and vegetable seedlings, plants, and ornamental trees.
• It aims to introduce the public to the companies working in the field of flowers.
COVID-19 Measures
The festival is being held in compliance with the COVID-19 precautionary measures in place.
All visitors should show their green status on Ehteraz application, wear  masks and maintain social distance.
Open to the Public
Souq Waqif General Manager Mohammed Al Salem said the farms and nurseries were selected by the Ministry of Municipality in a way to offer different types of products to visitors. 
"These nurseries are offering various products such as seedlings, ornamental plants, flowers, pesticides and fertilizers," he added.
He further stated that the festival is being held to familiarise the public with the local entities working in the field of flowers, including farms, nurseries and companies. 
He also encouraged the public of different groups and ages to visit the festival and enjoy watching the various types of flowers displayed in one place and under one roof.
Read also: Things to do this weekend: December 2-4, 2021