Umrah tour operators resume trips from Qatar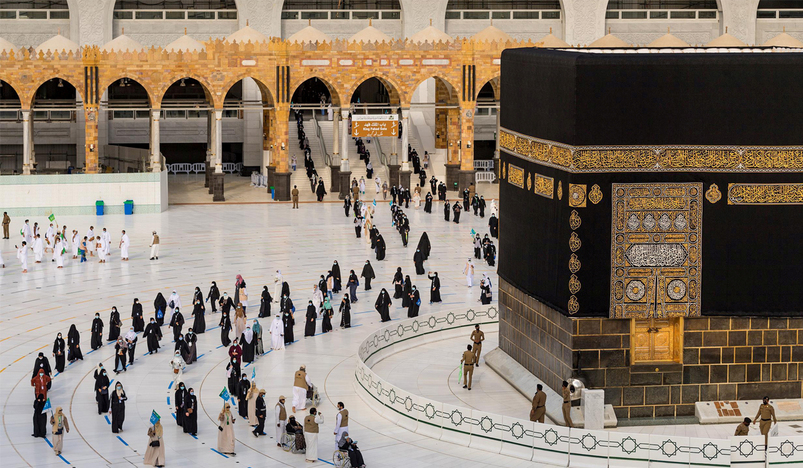 Umrah pilgrims
Umrah tours from Qatar to Saudi Arabia for pilgrims, including expatriates, have resumed.
"The Umrah tour operators licensed by the Ministry of Awqaf and Islamic Affairs are allowed to arrange Umrah trips. Indeed some tour operators arranged trips for pilgrims including expatriates residing in Qatar, according to the requirements by Saudi authorities," said Head of Haj and Umrah Department at the Ministry, Ali Sultan Al Misifiri.
Speaking in a Qatar TV programme, he said the Ministry has launched a hotline (132) to provide information to Umrah pilgrims. "Expatriates are allowed to go on Umrah pilgrimage only through authorised Umrah tour operators who are responsible to get issuance of visa, obtain permissions and follow other procedures required," said Al Misifiri.
About the requirements for Umrah pilgrims inside Saudi Arabia, he said pilgrims should register through  Muqeem portal and 'Tawakkalna' and 'Eatmarna' apps. "The pilgrim will then head to Enaya office to collect e-bracelet, a permission to perform Umrah pilgrimage and offer five time prayers in Masjid Al Haram, also known as the Great Mosque of Makkah. Enaya offices are available at 10 hotels in Makkah to facilitate the pilgrims," said Al Misifiri.
The difference between the Muqeem portal and the Tawakkalna app is explained. The first one, he said, provides information about the COVID-19 vaccine, such as the type of vaccine, the amount of doses, and the dates.
"The latest procedures for pilgrims are registering on 'Muqeem' portal and 'Tawakkalna' and Eatmarna apps. So far, these are the procedures that we have been informed by the Saudi authorities," said Al Misifiri.
He said pilgrims need to show Tawakkalna status at the entrance to the Masjid Al Haram.