UDC launches trees planting initiative for new employees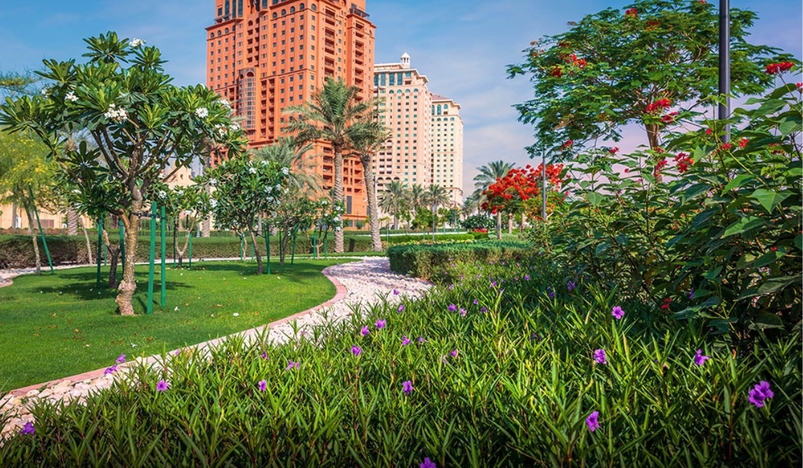 Green Spaces at The Pearl
United Development Company (UDC), master developer of The Pearl and Gewan Islands, reaffirms its commitment to practicing the highest standards of global environmental sustainability by launching eco-friendly initiatives, in line with Qatar National Vision 2030 objectives represented in the Qatar National Strategy for the Environment and Climate Change.

In keeping with UDC's development vision that emphasizes environmental sustainability, UDC has stepped up its efforts to make The Pearl Island a healthy and sustainable community for all residents and employees, by launching a variety of environmental initiatives that contribute to environmental sustainability.

Tree Planting for New Employees

Among the most prominent initiatives launched by UDC recently, is to plant trees for every new employee who joins the company and successively for every five years spent at UDC. The initiative aims to reduce carbon dioxide emissions in the air and maximize the Island's green spaces which currently house 7,700 trees compensating for almost 197 tons of carbon dioxide.

The initiative, which was launched in October 2022 during Qatar Sustainability Week, reiterates UDC's international commitment to the Paris Climate Change Agreement, which aims to reduce carbon emissions.

To set off the initiative at The Pearl and Gewan Islands, 600 different trees were planted thus far with each new employee receiving a certificate recognizing his tree's planting and commemorating his joining in an eco-friendly way. In partnership with the United Nations, the Green Organization has planted 160 trees as part of its global campaign to plant a trillion trees. 

UDC stressed that reducing carbon dioxide emissions is more effective than offsetting them, which is key to achieving environmental sustainability and preserving the environment for future generations. To achieve this, UDC urged individuals to practice sustainable solutions to the environment such as turning off lights and air conditioners after working hours, separating food waste, using reusable water bottles, limiting the use of non-biodegradable plastic, and rationalizing energy and water consumption.

UDC has also urged its staff and residents at The Pearl Island to recycle waste as a daily habit, partake in recycling campaigns, tree planting, and use products of sustainable materials, in aims of protecting the planet.

UDC's environmentally friendly practices continue inspiring The Pearl Island visitors, residents, and UDC staff to work together towards accomplishing UDC's vision of environmental sustainability and reflecting eco-friendly values through facing climate change, increasing environment awareness, and preserving the Island's marine environment.
Source: UDC