The Qatar Classic Cars Contest Is Set To Commence On December 6th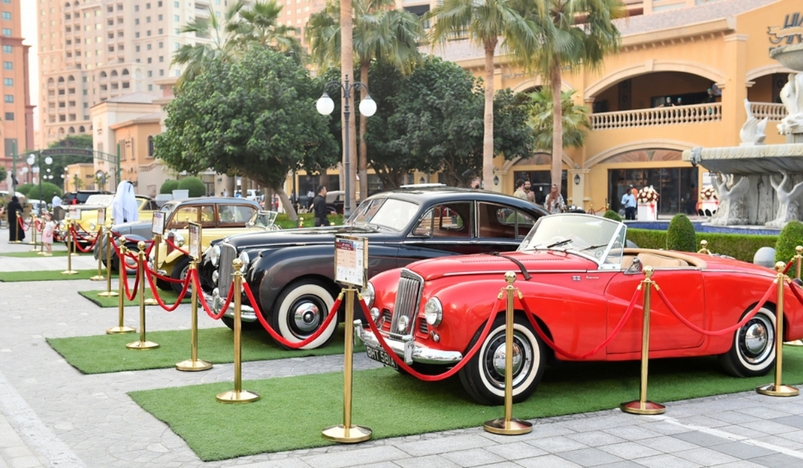 The Qatar Classic Cars Contest will kick off on December 6th
The Qatari Gulf Classic Car Association has revealed plans for the upcoming edition of the Qatar Classic Cars Competition and Exhibition, scheduled from December 6 to 10. This event will showcase the most distinguished classic car owners in Qatar.
Under the patronage of H E Sheikha Al Mayassa bint Hamad bin Khalifa Al Thani, Chairperson of the Qatar Museums Board of Trustees, the event is highly anticipated among classic car enthusiasts.
H E Sheikh Faisal bin Qassim Al Thani, Chairman of the Board of Directors of the Gulf Qatari Classic Cars Association, expressed, "Since our association's establishment, we've achieved significant milestones shaping its history. With a plethora of accomplishments, aspirations, and global ambitions, we aim to evolve into a cultural and social association, enhancing the prominence of classic cars in Qatar and the region."
Vice President Omar Hussain Alfardan stated, "The association offers social and cultural services aimed at cultivating a knowledgeable generation equipped with the necessary skills for preserving classic cars locally, regionally, and globally. It also provides enthusiasts with the opportunity to freely and professionally pursue their hobby within an institutional framework."
Sheikh Nawaf bin Nasser bin Khalid Al Thani noted, "Qatari society is increasingly drawn to collecting classic cars, with a current count exceeding 4,000 cars featuring diverse models, including extremely rare ones. Some owners possess vintage cars dating back to the 1920s or even earlier. This led the association to spotlight this invaluable tradition."
Ibrahim Jassim Al Othman, President, CEO, and Board Member of UDC, lauded the Gulf Qatari Classic Cars Association for their longstanding partnership in organizing the Qatar Luxury Classic Car Contest & Exhibition on The Pearl Island for the fourth consecutive year. He praised the association's excellent planning for this year's event, expressing confidence in its ability to attract significant interest from classic car owners and enthusiasts eager to experience it firsthand.