The Last Dance at CUT by Wolfgang Puck, Mondrian Doha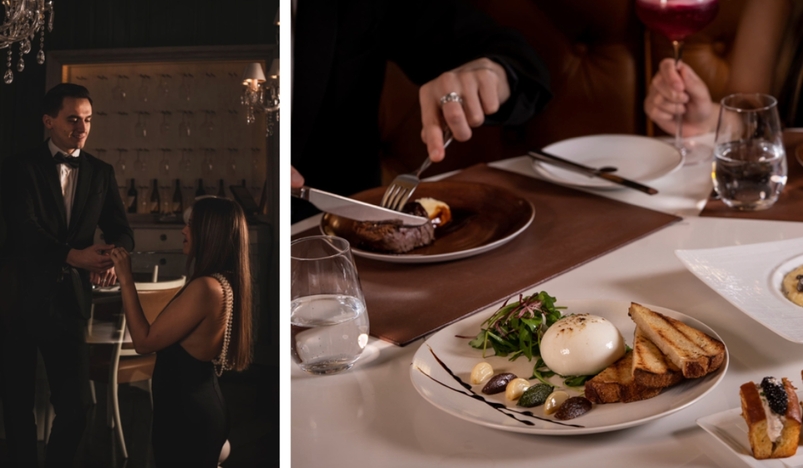 The Last Dance at CUT by Wolfgang Puck Mondrian Doha
Since its launch in 2017, CUT by Wolfgang Puck has been serving guests from Doha and beyond unique culinary creations, the finest ingredients, and first-class service from its home in Mondrian Doha. After five years of successful operations, the sophisticated American restaurant will be moving on following the successful completion of its agreement with Mondrian Doha, with the partnership coming to a close as of January 1st, 2023.
Mikel Ibrahim, General Manager at Mondrian Doha, commented; "It has been a pleasure to have had CUT by Wolfgang Puck make its home at Mondrian Doha for the past five years. The collaboration was a great success, and we are thankful that we were able to bring exceptional memories to every guest".
"We have enjoyed a wonderful relationship with the Mondrian, highlighted by the spectacular World Cup, and wish them continued success", states Tom Kaplan, EVP, Development and Design at Wolfgang Puck Fine Dining Group.
Departing Doha on a high, the restaurant will be hosting "The Last Dance" for guests to say their fond farewells and enjoy one last evening of culinary delights. CUT will be rolling out the red carpet and asking guests to dress to the nines as it brings the glitz and glamour of Hollywood to the heart of Doha for New Year's Eve. Alongside exhilarating entertainment and flowing drinks, the sophisticated menu will be taking guests on a culinary journey with a selection of delicious dishes, ranging from Australian Wagyu Filet, and Australian Wagyu Ribeye to Pan Seared Loup de Mer and Pan Roasted Baby Chicken. It's sure to be a night to remember and the perfect send-off for the beloved hotspot.
The Last Dance at CUT by Wolfgang Puck
Date: 31st December
Prices:
·      5-course set menu: QAR 550
·      Enhanced package: QAR 750
·      Premium package: QAR 850
Time: Starting 6:00 PM