The Breathtaking Natural Wonders of Qatar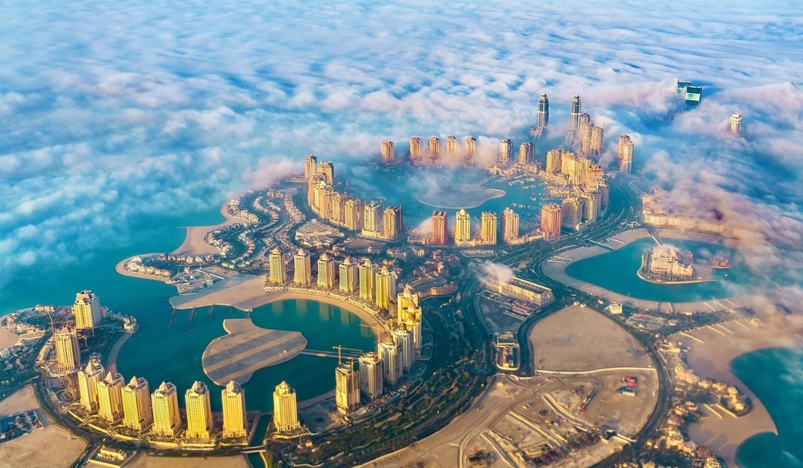 Qatar Natural Wonders
Discover Qatar's captivating natural wonders for a rejuvenating experience. Explore stunning coastlines, cultural gems, and iconic sites. Reconnect with nature through various activities and locations.
Khor Al Adaid (Inland Sea)
UNESCO-recognized Khor Al Adaid, or 'Inland Sea,' is a unique natural reserve where sand dunes meet the sea. A must-see attraction in Qatar, it's perfect for serene views or thrilling adventures, with dunes up to 40 meters high. Families can enjoy desert activities, dune bashing, camel rides, and falcon encounters.
Sand Dunes
Qatar's vast sand dunes are a captivating attraction for everyone. Enjoy a peaceful safari and immerse yourself in breathtaking desert panoramas.
Al Thakira Mangroves
Al Thakira mangroves is a green oasis in the desert backdrop. Explore by kayaking, and spot diverse birds like herons and flamingos.
Dahl Al Misfir Cave
Explore Dahl Al Misfir Cave: 40m deep, glowing like moonlight, adorned with gypsum crystals resembling desert roses. Feel the temperature drop as you walk inside.
North Sarda and the Heenat Salma Farms
Discover family fun at North Sedra Farm, Qatar's agritourism hub. Meet animals like Arabian Oryx, zebras, and llamas. Pick fresh fruits, and enjoy Sedra honey crafted on-site.
Experience nature at Heenat Salma Farms, a lush haven promoting eco-conscious living. Enjoy organic produce, natural farming, and a harmonious environment with a variety of crops, dairy, eggs, honey, and meat.
Ras Abrouq (Zekreet)
Discover Ras Abrouq's unique limestone formations, shaped like mushrooms by wind erosion. Enjoy sandy shores, untamed deer, 'Film City,' ancient Murwab Fort, and the iconic East-West/West-East sculpture nearby.
Fuwairit Beach
Visit Fuwairit Beach, 1 hour 20 minutes from Doha, for white sands, clear waters, and sea turtles. After the rain, the desert becomes a thriving oasis with wildlife like flamingos and oryx. Explore 560km of coastline, enjoy Whale Shark Tours, and escape to Qatar's serene landscapes.