The Booming Real Estate Sector in Dubai A Guide to Buying Property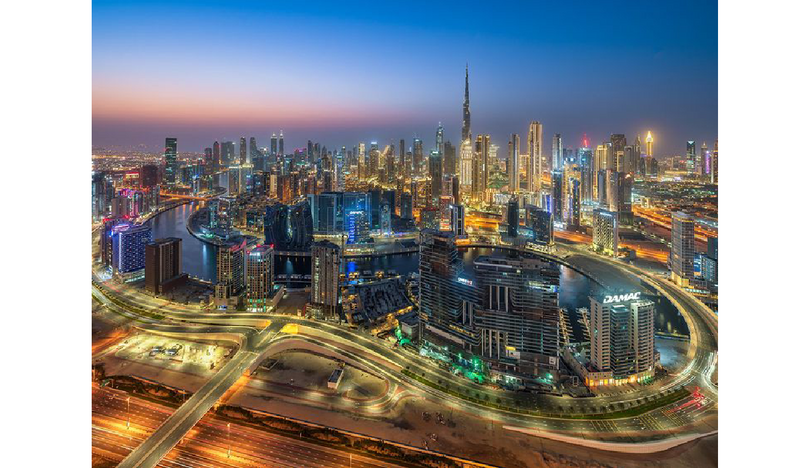 The Booming Real Estate Sector in Dubai A Guide to Buying Property
The Booming Real Estate Sector in Dubai: A Guide to Buying Property
Dubai's real estate sector is booming and expanding rapidly. With its advantageous geographical position, top-notch infrastructure, and flourishing economy, the region is an ideal spot for those looking for a property or an investment opportunity. The city offers plenty of opportunity for growth in the market owing to these beneficial factors. With a plethora of luxury villas for sale in Dubai for expats and other more affordable properties, there is something for everyone. In this article, we will explore the various options available to buy property in Dubai, and how to go about making a wise investment.
Types of Properties for Sale in Dubai
Dubai is a real estate paradise, with a selection of homes available for every budget. For those looking for true luxury and privacy, villas in Dubai offer the best experience. These properties are perfect for anyone seeking safety and exclusivity, without compromising on style and comfort. Dubai has a wide selection of houses to choose from, encompassing both traditional and contemporary designs. You can find everything from modern high-rises to classic Arabic-style residences in the city. Dubai is home to a range of apartments and flats that offer comfort, convenience, and affordability. This makes it the perfect choice for those looking for an economical option without sacrificing on amenities.
Buy Property in Dubai: Steps to Follow
Research
The first step to purchasing real estate in Dubai is to research the market thoroughly. To narrow down your search and get the best possible deal, take some time to compare prices of different developers and real estate agencies according to your budget and requirements. This will help you find the right property without spending too much. Check the location, amenities, and facilities of the property before making any decision. In this case, Emirates.Estate can be useful as it provides comprehensive information on available real estate in Dubai and has a convenient filter system.
Finances
Before you take the plunge into a property purchase, make sure your finances are up to scratch. Work out your budget and source the necessary financing if needed. Explore the available options, like mortgages, loans and payment plans to get the best deal possible.
Legal Requirements
Owning property in Dubai mandates fulfillment of specific legal regulations. Be sure you are organized with the necessary paperwork, including a legitimate passport, a residency visa, and No Objection Certificate (NOC) from your employer. It is also essential to hire a reputable lawyer who is well-versed in the local property laws and regulations.
Property Inspection
Once you have found a property that meets your requirements, conduct a thorough inspection. This includes checking the condition of the property, its features and amenities, and the surrounding neighborhood. It is advisable to hire a professional inspector who can identify any potential issues or defects.
Purchase Agreement
Before making a purchase, make sure to read the purchase agreement thoroughly. It should provide all the details about the sale and explain how much you're paying, when payments are due and when the transaction will be completed. Signing this document is your way of agreeing to these terms and conditions.
Benefits of Investing in Real Estate in Dubai
High Return on Investment
Dubai has become an incredibly attractive destination for real estate investors looking for a high return on investment. In particular, the most popular areas in the city have seen incredible rental yields of up to 7%, making investing in property here a potentially very lucrative venture.
Tax Benefits
Dubai is a hugely attractive option for property investors and owners, as it offers zero taxation on income, gains and properties. This renders it extremely alluring to foreign investors, as they don't have to worry about high taxes and can enjoy hefty savings. The government of Dubai is taking major steps to provide a smooth and easy real estate ownership experience for foreigners as well as locals. This is a great step in furthering the development of the city.
Strong Economy
Dubai's diverse and self-sustaining economy provides an exciting real estate market with an ever-growing demand for rental properties. This makes it a great investment opportunity for anyone looking to diversify their portfolio. Industries such as tourism, finance and real estate are flourishing, guaranteeing stability and sustainable growth.
Conclusion
The property sector in Dubai is one of the most vibrant and profitable in the world, drawing buyers and investors from far and wide due to its wide range of offerings and highly lucrative investment environment. With its desirable climate, excellent infrastructure, high-end amenities, and attractive returns on investments, Dubai is often considered as one of the top places to purchase properties by people across the globe. With the right strategy and due diligence, you can make a calculative move in the city's property market. Knowing the current trends and opportunities can give you good returns in the future. These investments can benefit you for years to come, giving you ample rewards.