The 15 best (and real) work-from-home jobs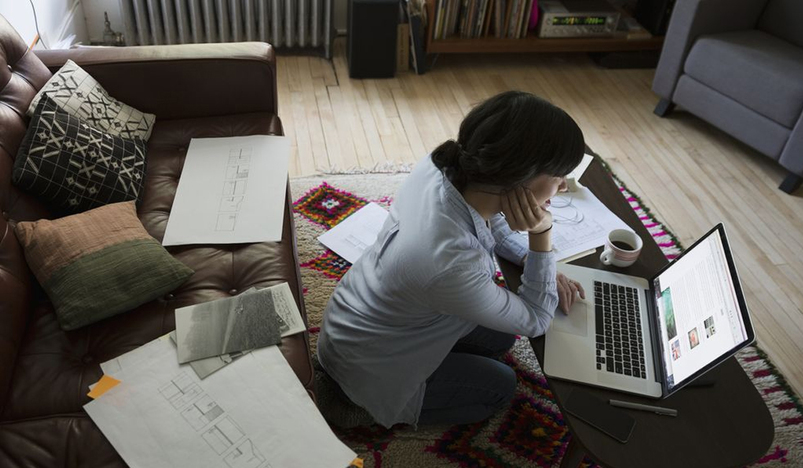 The 15 best (and real) work-from-home jobs
Opting for a home-based job or work-from-home is like a dream come true for the freelancers. The work-from-jobs from fiverr.com are flexible and dynamic at the same time, providing extra flexibility of working from the couch, relaxing at the comfort of the home. These benefits are to die for, and industrial revolution could not damage the work-from-home movement. However, finding a legitimate and trustworthy work-from-home job is tough, and it is necessary to be aware of the swindles and cons of working from home. The following tips should be kept in mind:
Spend quality time researching about the online jobs, as obtaining knowledge about the offered jobs is the key to defense from being scammed.
The lucrative job offers should be analyzed with common sense to depict the profits of the company against the opportunity provided.
One should control the emotions when dealing with job offers, which are lucrative and offers the work-from-home facility.
Restrain from spending money before getting a job, as organizations demanding money from their employees are fraud.
One should be aware of the risks associated with the home-based jobs, and some of these opportunities must be analyzed for being legitimate.
The job opportunities for advertising on a search engine and unsolicited emails should be avoided, as it is not as profitable as it seems.
It is also important to report the possible frauds and block the credit or debit card if the financial information is shared with the company.
The convenience of working from the comfort of home and the flexibility of timings makes home-based jobs immensely popular. Due to the advancement of technology, online working from home is easily possible. The following are the most interesting home-based jobs available worldwide:
1) Child-care Provider
The homemakers are given this opportunity to provide care and monitor children while having to manage their own children at the same time. This makes beneficial as the children get to spend time with other children of the same age group and a child-care provider will be able to take care of the children in an easy way. There are many organizations, who provide this facility for the working parents. A daycare or childcare provides the job of supervising multiple children under the same roof. One can stay at home, take up this job, quite easily, and serve as a nanny or babysitter for the babies.
2) Customer Care Representative
A call center agent is also known as customer care representative as the person handles incoming and outgoing customer calls for a business. Sometimes, website developers and online business portals do not hire a permanent employee for this purpose and appoint a customer care representative to work from home. The overhead cost of utilizing office space is minimized with this system. 
3) Franchisors
A franchise is an authorization, which is granted by the government or a company to an individual or group of individuals, enabling them to run the franchise with commercial activities using the products of the parent company. The franchise owner or franchisor can run the outlet being home-based by carrying out the specific commercial activities with the help of other personnel. The home-based franchisors are offered readymade business with established brand awareness among the community. 
4) Graphics Designing
The online websites like freelancemine.com and some brick-and-mortar stores provide the opportunity to freelance graphic designing from home. The graphic designing requires computer loaded with software, therefore can easily be done from home. This home based job can be done at flexible timings if the project is submitted in deadline. One can take up projects from multiple sources and thereby help to grow own business. 
5) Medical Transcriptionist
The allied health professional who deals with the medical transcription processes is known as a medical transcriptionist. Medical transcription is a demanding job as it revolves around voice-recording medical reports that are already being dictated by a nurse, doctors, and other healthcare professionals. The medical transcriptionist is also known as a healthcare documentation specialist, whose job profile is to provide written reports from the voice narration of the healthcare professionals in the most accurate and detailed way. This job is particularly tough as the voice narration may contain different narration, with thick accents, slurred words, and unclear voice, which needs to be accurately delivered as medical reports. In spite of these difficulties, the payout is quite high for this job.
6) Rentals
A person can rent out a spare home, apartment, commercial area, or space to other business or persons. This can be done by renting it out online and thereby find users who would need a space for using. This opportunity can be done by own and managed by a group of individuals without any intervention of third-party vendors. Some click websites also provide this opportunity to tie up with them for providing rentals.
7) Social Media Marketing
Nowadays, ever small or big businesses are spreading its arms across all sources of social media, improving the online presence. The website portals like freelancemine.com require social media marketer or digital marketer for this purpose. However, these jobs can be curated to work from home, and suitable candidates with the exposure of digital media can be hired easily. Social media marketing is increasing at a rapid pace and with the perfectly customized posts; businesses are able to reach their target customers in an easy way.
8) Teacher or Tutor
The students can learn their concerned subjects from every source of internet. However, not all the sources of information available on the internet are true and legitimate, and the difficult concepts need to be explained to the students for a greater understanding. Due to recent advances in technology, conferencing, and internet speed, a virtual tutor can easily be hired. Students can now learn their subjects from teachers worldwide, and the payout for the teachers are also very high, provided one has thorough knowledge about the concerned subject.
9) Tech Support Specialist
Some call centers of small businesses and online businesses hire call center representatives for providing technical support while working remotely. The engineers and technical supporters are hired for providing technical assistance to the clients and are known as a technical support specialist. They are similar to call center representatives, but they have more expertise in the technical aspects.
10) Translator
A translator is a professional who translates one language from the other if the person is fluent in both the languages. This job requires high authenticity and fluency in both the languages and the translation should be made keeping in mind the cultural differences. The translator is also known as interpreter, paraphraser, transcriber, and decipher. 
11) Travel Agent
There are many cases of frauds and swindles in the travel industry. However, operating a home-based travel company is very profitable. A travel and tourism company does not require a physical office for running the operation as the business requires booking and traveling as the main function. The arrangement of selling and arranging transportation, assisting in accommodations, and planning for trips and tours for the travelers can be made from home.
12) Virtual Assistant
A virtual assistant is a person who is responsible for providing support services to different businesses from a remote location. The company offering virtual assistant jobs allows an employee to assist their clients from a remote location. This job has high potential as it allows collaboration with different types of clients. There are small businesses who outsource candidates for this purpose when they are unavailable for providing virtual assistance to their clients, and they are not able to justify hiring a permanent employee for satisfying this purpose. The job of virtual assistance is also provided by online businesses and entrepreneurs, thereby making this home-based job entirely legitimate.
13) Web Developer/Designer
Information technology is the growing sector of providing a maximum of home-based jobs, such as a virtual assistant and web developer. The web designer or developer is the concerned person for providing different services related to website design, template designing, website modifications, and other website related to developing services. They are also responsible for coding updates, hosting services and maintaining usability reviews.
14) Writer and Editor
With the increase in internet usage, the source of providing valuable information and knowledge sharing is getting popular. There are different blogging and microblogging sites, which needs talented writers and editors for managing their content. Therefore, the requirement of work-from-home content writers and editors are increasing rapidly, and the blogosphere welcomes non-experienced writers and editors for joining the community.
15) Website Tester
A website tester provides the necessary guidance for the business owners to establish and build their own website in the most user-friendly way possible. Website testing is a simple job to analyze and evaluate the available web applications against bugs and errors. The freelance website tester can provide assistance in developing new websites and provide suggestions and recommendations for improving the existent websites. 
Unlike the huge list of home-based jobs available online, there are not that many options available in reality. They may be situations when the employee has to commute to the office occasionally; others may require to work part-time or freelance. Therefore, before opting for home-based jobs, thorough research is mandatory.