State of Qatar Provides Stimulating Environment for Creativity and Innovation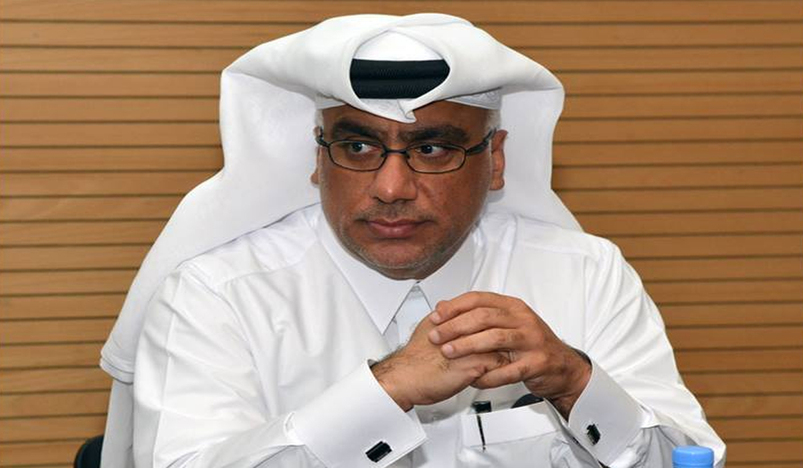 State of Qatar Provides Stimulating Environment for Creativity and Innovation
Officials stressed that the State of Qatar provides a stimulating environment for creativity and innovation, enhancing sustainable development and knowledge economy in society, which are some of the pillars of Qatar National Vision (QNV) 2030.
This came in exclusive statements to Qatar News Agency (QNA), on the occasion of the World Creativity and Innovation Day, annually celebrated by the United Nations on April 21, in order to encourage creative interdisciplinary thinking to help achieve a sustainable future for all.
World Creativity and Innovation Day is celebrated in accordance with a UN General Assembly resolution issued on April 27, 2017, and it is an occasion that aims to promote examples of best practices and highlight the use of innovative thinking and technology towards achieving the Sustainable Development Goals (SDGs).
In exclusive statements, Director of Events and Cultural Affairs at Katara and author of 'Cultural Engineering' Khalid Al Sayed explained to QNA that the term 'creativity' means the human ability to develop new and innovative solutions and ideas stemming from imagination or from the skill of innovation, pointing out that the World Creativity and Innovation Day is linked to the field of cultural development and creative industries, which include all fields of culture, arts, science and technology.
He noted that the State of Qatar has focused on cultural development as one of the main pillars of the third national development strategy, as it is a major focus in QNV 2030, where culture has been linked to Qatari identity, education and the concept of creativity.
Cultural exchange and cultural diplomacy are among the most important pillars of cultural development, because cultural exchange and the organization of major events and various cultural, tourism or sports activities contribute to strengthening relations between the State of Qatar and other countries, which will have an impact on sustainable development, he added.
He emphasized the importance of culture based on creativity as it falls within the scope of cultural industries, pointing out that their significance will increase in the coming years, which is what the state seeks to promote cultural projects that contribute to the economy and promote sustainable development, especially as these industries create more creative elements in society in light of technological development.
Al Sayed said that in terms of cultural creativity, Qatar is currently focusing on the fields of publishing, printing and creativity in plastic arts and Arabic calligraphy, as well as other elements of creativity such as cinema and theater, adding that Qatar has succeeded in creating a culture based on creativity that contributes to development, highlighting the existence of many options qualified to contribute strongly to sustainable development.
In related statement, Innovation Director at Qatar Science & Technology Park (QSTP) Hayfa Al Abdulla told QNA that World Creativity and Innovation Day sends a message to youths, especially creative and innovative individuals, that this day is an opportunity for those with passion, determination, effort and are ready to take a risk, to work with creativity and innovation to be a part of the knowledge economy system, encouraging young people to aspire through creative thinking. 
Innovation Director at Qatar Science and Technology Park (QSTP) added that QSTP is keen to instill the concept of innovation in society through a variety of programs targeting university students with the aim of creating a new generation of innovative entrepreneurs in the field of technology.
She pointed out that QSTP works to support innovation for entrepreneurs, from the idea stage to production, programs, activities and training camps, which are held to educate on how to produce and develop ideas to be marketable in the field of technology. QSTP also enhances the local innovation and entrepreneurship system by supporting the development of research, innovative projects and entrepreneurship in the field of technology.
Al Abdullah said QSTP also supports technological projects in the State of Qatar by providing incubation, financial support, training, guidance and providing opportunities for communication with the regional and global network for technological innovation, noting the support provided to small companies emerging in the country comes from the belief that it is the future of economic diversification in the State of Qatar and the main goal of establishing QSTP is to diversify the local economy and rely on a sustainable economy based on knowledge, research, development and innovation.
For his part, Deputy Executive Director of Qatar Scientific Club Eng. Abdulrahman Saleh Khamis said that the innovation and creativity environment in the State of Qatar is an attractive and incubating environment for innovation through many institutions that foster creativity and innovation. 
He stressed that the indicators are clear through the amount of Qatari innovations that were turned into products in the recent period, such as a safety device to prevent gas leakage, a safe evaporator that prevents fires, an oxy device that cools tanks, an electronic prostration system to teach children and new Muslims to pray, and others.
On the role of Qatar Scientific Club in this field, Eng. Khamis explained the clubs keenness to support and follow up innovative projects until they turn into competitive products in the market, in addition to the achievements attained at the level of international exhibitions interested in innovation such as the International Exhibition of Inventions of Geneva.
It is something gratifying and optimistic when there is great interaction, keen interest and passion from Qatari innovators and their pursuit of all available opportunities in the country to achieve their innovations, he added, noting that they have already noticed the presence of this determination and earnest pursuit in this matter, which contributed to the sustainable development plans of the State of Qatar.
In turn, Qatari innovator Eng. Mohsin Al Sheikh, who has many inventions, said that the innovation environment is promising in Qatar, adding that there are many institutions sponsoring innovators, starting with the idea, then the implementation phase, and then the semi-finished model of production.
Eng. Al Sheikh stressed that there is a need for institutions sponsoring innovation and creativity in Qatar to provide appropriate support to achieve innovation in its semi-final form, because the production of models takes place in its initial form, but there is a need to develop this support in order to include the production stage of the final model. This gives a better opportunity to market it locally or abroad, he underlined. 
Source: QNA