Stage Set For Commercial Bank CHI AL SHAQAB Presented by Longines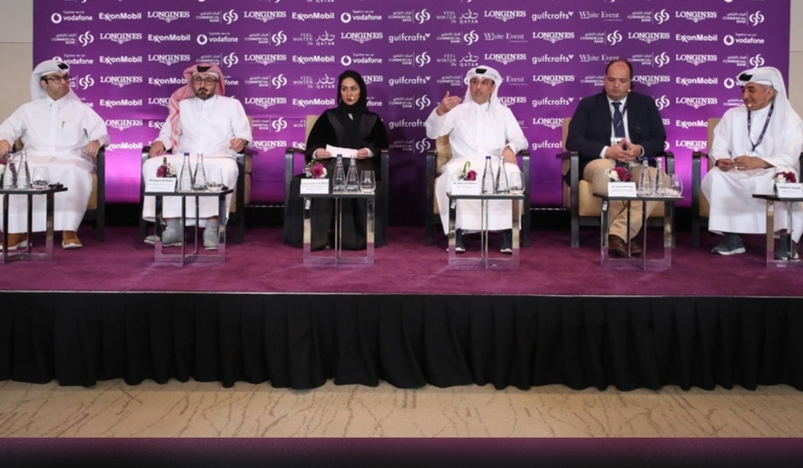 More than 190 horses and over 130 riders representing 28 nations will compete in this edition in 2023 for top honours
The 10th edition of Commercial Bank CHI Al Shaqab Hosted by Longines, which begins tomorrow at cutting-edge Longines Arena, will have top riders from all over the world competing.
One of only five CHI (Concours Hippique International) contests held globally, Al Shaqab's main event includes three days of high-caliber competition featuring the Olympic disciplines of showjumping, dressage, and para-dressage.
The International Equestrian Federation refers to international contests that feature three or more equestrian disciplines as CHI (FEI).
Since its inaugural edition in 2013, CHI Al Shaqab has drawn the top riders in the world, and this year will be no exception thanks to a stellar lineup that has been confirmed for the upcoming three days.
More than 190 horses and over 130 riders representing 28 nations will compete in this edition in 2023 for top honours. Teams from Palestine and Lithuania will compete in the elite CHI event while prominent riders from nations like Germany, Belgium, and the Netherlands will be competing for crowns.
The dressage competition on Friday and Saturday will feature Wejdan Al Malki of Qatar, who dazzled with her performance at the previous edition. Mango Jacaro is an 18-year-old purebred bay Spanish stallion.
The host nation's showjumpers will be Faleh Al Ajami and Salmen Al Suwaidi. Moreover, riders from other GCC and Arab nations, such as Saudi Arabia, Syria, and Morocco, will put their skills to the test at Longines Arena.