Signs Educating Expo Visitors on Environment-defending Islamic Teachings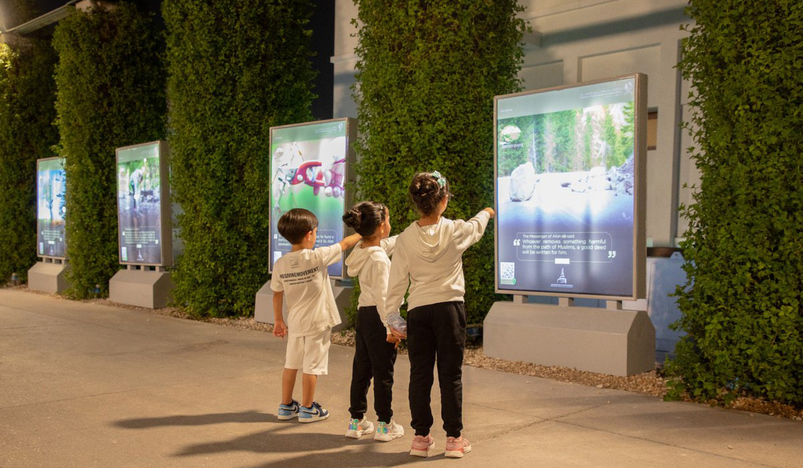 Expo 2023 Doha
The organizing committee of the Expo 2023 Doha, in cooperation with the Ministry of Endowments (Awqaf) and Islamic Affairs, put English signs across the Expo to help visitors learn about the Islamic approaches defending the importance of environment in ensuring stability and continuity of all living creatures.
The signs contained prophetic hadiths that show how Islam cared for the environment through multiple rules and instructions, and how violating these instructions makes it a kind of corruption on the earth, and how Islam defends, in its teachings, principles, purposes and goals, the reconstruction of the earth and achieving sustainability.
They explained how Islam prohibits environmental pollution and wasting water and natural resources and urges people to populate, revive and reclaim the land.
Awqaf's Department of Religious Call and Guidance launched an electronic page concerned with horticulture and the environment as part of Islamweb website, under the name 'horticulture and environmental care'. The move seeks to achieve the Qatar National Vision 2030, and to familiarize the public with the topics related to the environment, horticulture and agriculture.
(QNA)