Sheikh Khalid Al-Thani Elected Honorary President of Arab Federation for Parasports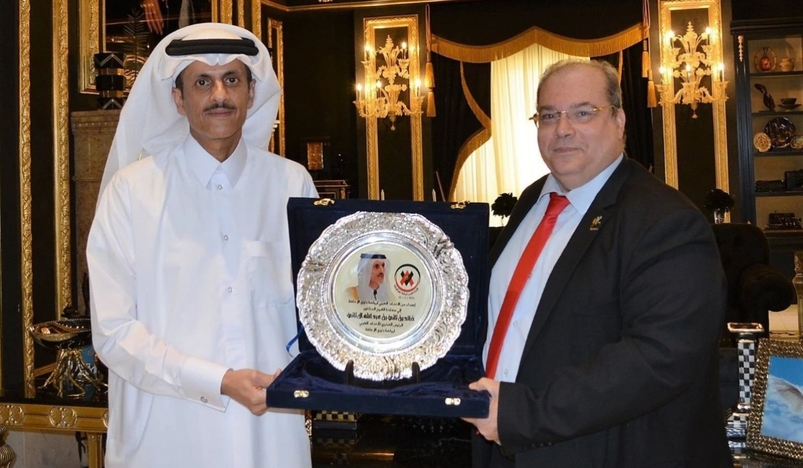 Sheikh Khalid Al Thani Elected Honorary President of Arab Federation for Parasports
HE Sheikh Dr. Khalid bin Thani bin Abdullah Al-Thani was elected by acclamation as Honorary President of the Arab Federation for Sports of People with Disabilities, in a Federation's Board of Directors meeting held recently in Cairo.
His Excellency received the first shield of the Federation with its new name by the President of the Federation Ihab Hassanein, who is currently visiting Doha. His Excellency was informed of the Board of Directors decision to choose him unanimously for this honorary position, as he is a distinguished sports figure and for remarkable sporting and human interest in the category of people with disabilities.
The Federation will change for the better under the honorary presidency of HE Sheikh Khalid bin Thani bin Abdullah Al-Thani; His Excellency showed a lot of support and enthusiasm for this category, and for all development plans in order to improve the work of the federation and implement its goals and vision, Hassanein said.
He added that the federation's first activities under its new name will be the Arab Wheelchair Basketball Championship in the State of Kuwait from April 25 to May 2, 2023.
HE Sheikh Dr. Khalid bin Thani bin Abdullah Al-Thani expressed his pride in this confidence from the Arab member states who placed it in him.
In a statement, His Excellency said It is a great pride to be unanimously elected for this position, stressing his relentless support for the Federation's activities, plans and future programs.
His Excellency added that his goal is to continue the achievements made by Arab people with disabilities, stressing the need for further hard work to proceed success and distinction of this important category and bring Arab champions to global competitions.
(QNA)