Sheikh Jassim wins Manchester United takeover battle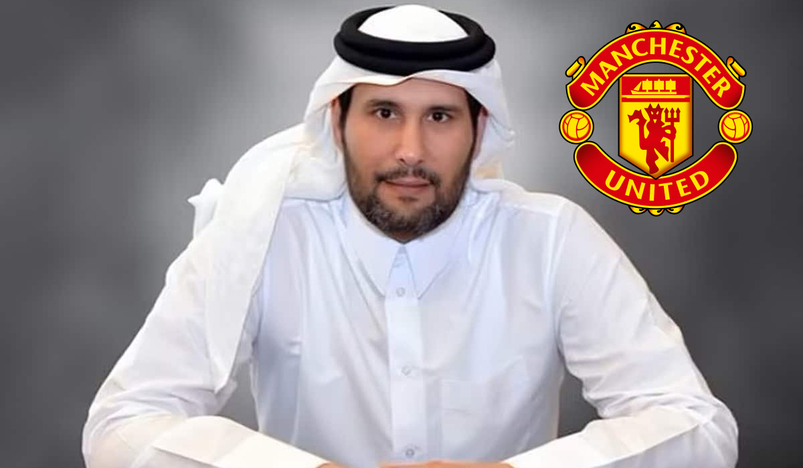 Sheikh Jassim
After months and months of speculation, the latest claims over the future of Manchester United suggest that Sheikh Jassim will take over the club in a £6bn purchase to be ratified soon, with his takeover complete at the start of October.
The Sun reports that the Qatari banker has agreed to pay £6 billion to buy the Old Trafford club from the Americans, whose ownership has constantly frustrated fans of the Premier League's most successful team.
Sheikh Jassim has beaten off competition from Sir Jim Ratcliffe's INEOS bid to secure ownership of the club generally considered to be one of the biggest in world football.
This means that Man Utd will be sold in its entirety to the Qatar bid, whereas the Glazers may have retained a stake had Ratcliffe won the race.
It is thought that an announcement could come as early as September to confirm the deal.
The Sun reports that Sheikh Jassim's team are completing due diligence on the takeover, which will end an 18-year run of ownership by the Glazers, who stand to make £5.2bn from the club they bought for £800 million.
What are Sheikh Jassim's plans for Man Utd?
A new era will begin for Man Utd with Sheikh Jassim wiping away the club's gross debt of £725m, which has cost over £1bn to service during the Glazers' ownership.
On top of this, there is the potential for the Red Devils to make a string of world-class signings.
Manager Erik ten Hag has been left frustrated with his efforts in the transfer market this summer due to a lack of funds being made available to him by the owners, but that is expected to change under the Qataris.
It opens to the door to the elite of the game joining Man Utd, with Kylian Mbappe, for example, becoming a potential signing next summer, despite the interest of Real Madrid in the PSG attacker.
The infrastructure of the club will also improve, with Old Trafford set to receive a much-needed facelift and improvements made to the training facilities at Carrington.