Saudi women to drive high-speed train by 2022 end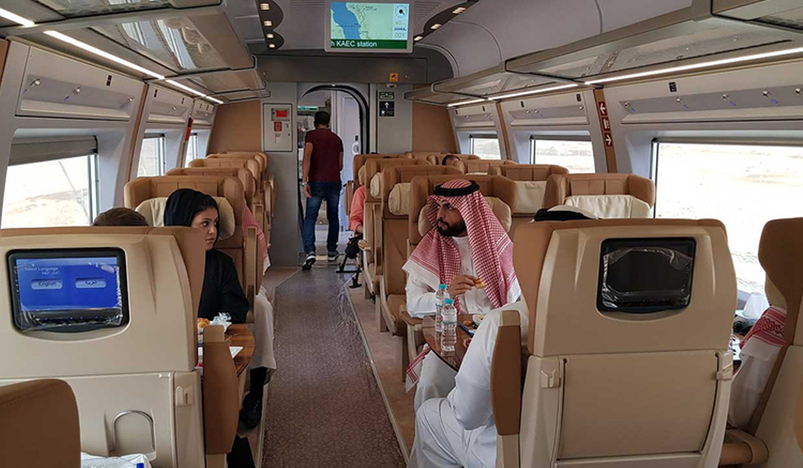 Haramain speed train
Saudi women will drive a high-speed train in the kingdom by the end of the current year, a Saudi rail official has said.
"Saudi female drivers are being trained and groomed for steering the Haramaim train," Rayan Al Harbi, the deputy chief of the service, told Saudi television Al Ekhbariya.
"By the end of the current year, we'll see the Saudi woman efficiently driving the Middle East's speediest train," Al Harbi added without giving specific figures.
Over 94 per cent of the service's drivers and operators are Saudi nationals, he said.
The 450-km-long service was inaugurated in 2018 and stops at five stations.
The service aims to transport about 60 million passengers annually. Inaugurated in 2018, the Haramain train connects the Saudi holy cities of Mecca and Madina via the port city of Jeddah.
In recent years, Saudi Arabia has taken major strides to empower women as part of dramatic changes in the kingdom.
In 2018, the kingdom allowed women to drive for the first time in its history, ending a decades-old ban on female driving.
In another move enhancing women's empowerment, Saudi authorities allowed women to travel without a male guard's approval and to apply for a passport, easing long-time controls on them.