Saudi Arabia to introduce electronic passport soon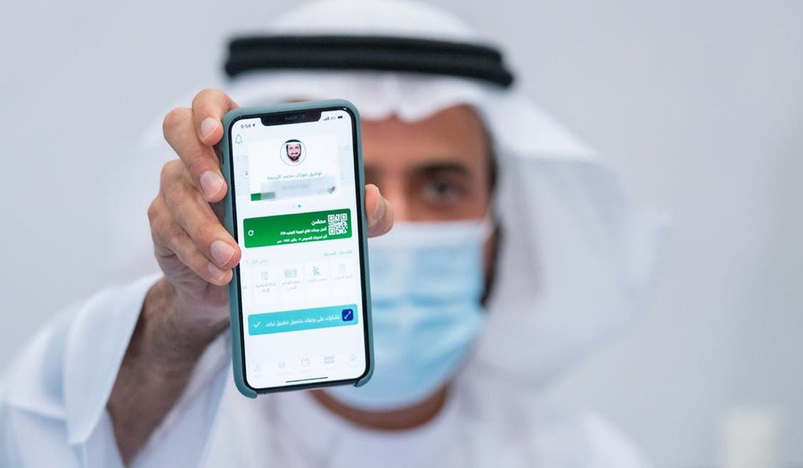 The new electronic passport service will be launched within the coming few months
Assistant Minister of Interior for Technical Affairs Prince Bandar Bin Abdullah Al-Mashari said that passports of Saudi citizens would be replaced by a machine-readable passport (MRP) in the near future.

The new electronic passport service will be launched within the coming few months, he said while speaking to reporters during his visit to the pavilion of the Saudi Ministry of Interior in the Dubai GITEX Technology Week 2021 at the Dubai World Trade Center.

Prince Bandar said the passport would have an electronic chip that contains the data of the passport holder, which can be readable by machines at all airports around the world.

"The service of renewing the national ID of Saudi citizens can also be made from anywhere in the world without the need to visit the Civil Status offices, and the ID will be delivered to the beneficiary by mail," he said.

The minister said that all government agencies that provide visas have allowed the registration of biometrics and fingerprints when issuing digital visas without the need to visit embassies.

"The service will be available to everyone according to a timetable to be agreed upon between the Ministry of Foreign Affairs and all government agencies concerned with each types of visas," he said.
He expressed pride in the successes achieved by the Ministry of Interior through its continuous presence in the GITEX Technology Week for the seventh year in a row.

It is noteworthy that the Ministry of Interior is participating this year in the GITEX event through five main axes under the slogan of "Technical Solutions for a Safe Homeland."

These axes include digital enablers and their role in governance to serve customers; the ministry's services provided to pilgrims; dealing with events and crises and work procedures; the future of services and security operations, and the role of modern technologies in combating crime and making cities safer.

The optimal use of technology through the ministry's Absher portal is also being showcased at the pavilion.

This technology enables all the ministry employees to manage the ministry's financial and human resources, as well as to implement internal procedures and support services for its employees digitally.

This is in addition to highlighting the efforts of the ministry in preserving the environment.

The ministry's initiatives in the field of creativity and innovation are also showcased to visitors of the pavilion in a number of interactive technical ways that allow them to know the efforts and achievements of the participating sectors.