Qatar Post Allows for Shipping from Six Countries to Doorstep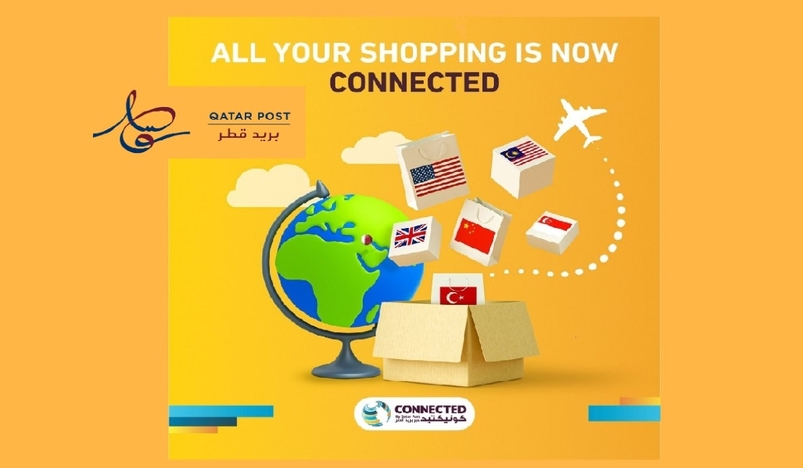 CONNECTED customers have the option to shop online and have their packages delivered from countries
According to a tweet posted on Qatar Postal Services Company (Qatar Post) Twitter account yesterday, the CONNECTED service enables the public to shop online from thousands of stores located in six countries including shipping from the USA, UK/Europe, Singapore, Malaysia,Turkey, and most recently China.
The tweet can be seen as below:
Through Qatar Post's CONNECTED, customers can enjoy the international parcel forwarding service with the advantage of shopping from the UK and the US. They can order items online, with competitive shipping rates, and can find what they are looking for easily.
With 'CONNECTED' comes a number of features and benefits such as the 'CONNECTED Care' package that provides extra care against the unlikely loss or damage of goods during shipment.
A CONNECTED customer can shop in many well-known outlets, including Voga Closet, Amazon, Adidas, and more. They can place as many orders as they like from multiple suppliers, and have the items delivered at a much cheaper rate in one shipment, saving them time and money.
Additionally, they can hold their package at the warehouse for no charge for up to 3 weeks, and have full and timely updates on the status of their package, from the time it arrives at the warehouse until it's safely delivered to their address.
Qatar Post is currently developing its strategy for expanding deliveries of items and elements of e-commerce to meet the needs of growing customers as seen by markets in the region and beyond.