Qatari Hajj Mission Wins Quality Initiative Award for Hajj Season 1444 AH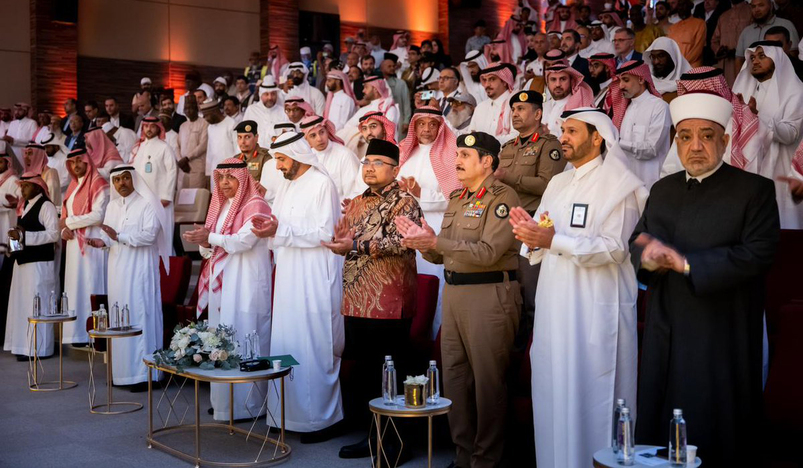 Qatari Hajj Mission
The Qatari Hajj Mission won the quality initiative award provided by the Saudi Ministry of Hajj and Umrah to Qatars pilgrims for Hajj season 1444 AH.
The mission was honored during the closing annual ceremony in Makkah Al Mukaramah organized by the Ministry of Hajj and Umrah in partnership with Pilgrims Experience Program which is one of the executive programs for the Saudi vision 2030 to pay tribute to the distinguished Hajj offices for the current season in exchange for the distinguished efforts in providing best services to pilgrims.
At the conclusion of the ceremony, HE Minister of Hajj and Umrah of the sisterly Kingdom of Saudi Arabia Dr. Tawfiq bin Fawzan bin Mohammed Al Rabiah and Chief Executive Officer of Pilgrims Experience Program Mohammad A. Ismail honored winners of the 2nd edition of "Labitam" award for excellence in the services of the pilgrims.
Deputy Head of the Qatari Hajj Mission Ali bin Sultan Al Misifri was honored after the office of the affairs of pilgrims of the State of Qatar won the quality initiative award for this year Hajj as the Qatari Hajj Mission was elected among 33 offices.
Meanwhile, Al Misifri praised the efforts being exerted by the Kingdom of Saudi Arabia to offer superior services to pilgrims and Umrah performers, in addition to preparing all means of facilitation that expedited the performance of Hajj rites correctly and more expeditiously.
He also lauded the productive and constant cooperation and coordination between the Saudi Ministry of Hajj and Tawafa Establishment for South Asian Pilgrims which largely facilitated the operation of Qatari Hajj Mission and expedited all things for the service of Qatar's pilgrims.
(QNA)