Qatar seeing spike in virus cases and hospitalisations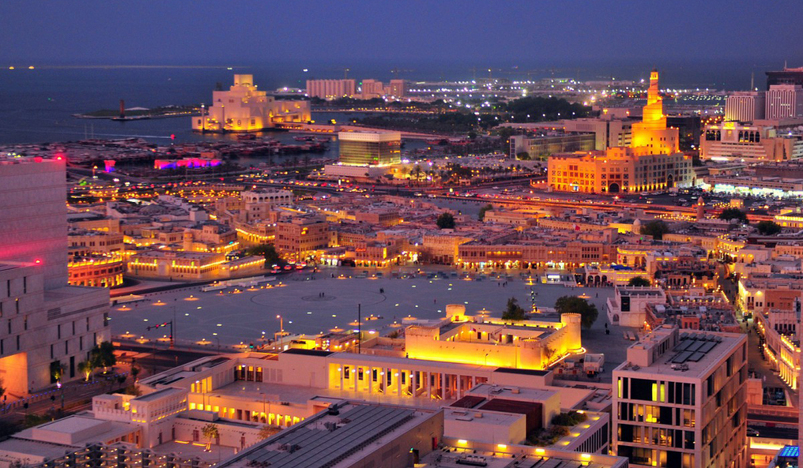 Doha
A senior Ministry of Public Health official has urged the people in Qatar to take the fourth dose of a COVID-19 vaccine four months after the third and wear masks in closed and crowded public places as infections are on the rise in the country.
"Coronavirus cases in Qatar have risen due to the easing of restrictions and will rise during the coming period," Dr Muna Al Maslamani, Medical Director of the Communicable Diseases Center, has said.
"We advise citizens and residents to wear masks in closed and crowded places and get vaccinated. We recommend taking the fourth and booster dose four months after the third dose, especially for those over 50 years old and for those with chronic diseases, in order to protect them from infection with the virus," she added.
As per the ministry's last COVID-19 roundup, Qatar has 5,045 active cases, with an average of 662 people testing positive every day — 599 among people within the country and 63 among returning travellers.
Qatar has reintroduced indoor mask mandate amid a spike in COVID-19 cases and hospitalisations, a senior health official said yesterday.  
Head of Vaccination at the Ministry of Public Health (MoPH), Dr. Soha Al Bayat, said increase in COVID-19 cases in Qatar is a situation similar to other countries.   
"We have recently noticed an increase in the number of COVID-19 cases in Qatar as well as an increase in number of patients who require hospitalisation.
This is the prime reason for re-imposing COVID-19 precautionary measures," Dr. Al Bayat said while speaking to Qatar TV. 
Dr. Al Bayat said since the start of the pandemic, Qatar has imposed COVID-19 precautionary measures based on indicators including number of hospitalisations, ICU admissions, and deaths due to the virus. 
Based on indicators, the Cabinet yesterday issued a decision on mandatory wearing of face masks in all closed public spaces.
"We advise everyone to use medical or normal masks. For people with chronic diseases, we advise to use the N95 mask and those who use fabric masks should make sure that it is made of three layers to provide necessary protection and covers the nose and mouth properly," said Dr. Soha. 
"Especially during Eid Al Adha celebrations, we urge people to wear masks at closed places, maintain social distancing, refrain from shaking hands, stay in places with good ventilation and avoid contact with individuals with COVID-19 symptoms," she added. 
The Ministry reported that between June 27 and July 3, 599 COVID-19 cases in the community and 63 among travellers were recorded daily on average, bringing the total number of active COVID-19 cases in the country to 5,045. It also reported that daily average of acute hospital admissions during the week was 19 and a total of 75 COVID-19 patients are hospitalised. 
Medical Director, Communicable Disease Center of Hamad Medical Corporation (HMC), Dr Muna Al Maslamani, while speaking to Al Rayyan TV, said that numbers of COVID-19 cases are expected to increase in the coming weeks among community and travellers. 
Therefore she urged the public to take precautionary measures and follow COVID-19 regulations during holidays and while travelling outside the country. 
In a statement, the Ministry of Public Health called on community members to play their role to curb the spread of COVID-19 virus in the country and adhere to new preventive measures and get vaccinated when eligible. 
The Ministry explained that following the Cabinet decision, face masks are now mandatory for all individuals aged six and above in closed public spaces.  It said face masks, when worn properly by everyone, are an effective tool to prevent virus transmission.