Qatar Philharmonic Orchestra presents Mozart's Symphony No. 40 in G Minor Concert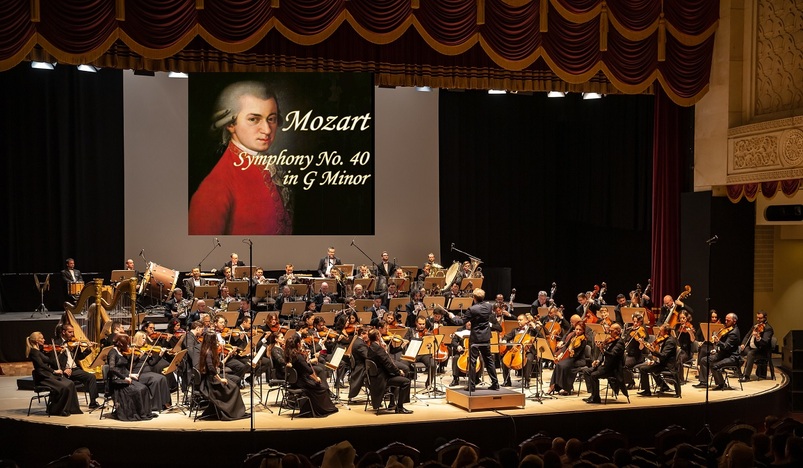 Mozart's Symphony No. 40 in G Minor Concert by Wolfgang Amadeus Mozart
Connoisseurs of Mozart music will be treated to an unforgettable musical performance as Qatar Philharmonic Orchestra presents a concert featuring Symphony No. 40 in G Minor by the greatest composer of the classical era.
The event will take place at Qatar National Convention Centre (QNCC) Auditorium 3, on Saturday, October 9, 2021 with 2 shows (5:00pm and 7:30pm).
Only fully vaccinated or individuals showing a negative rapid antigen test within 72 hours of the concert will be permitted into the venue.
This one-night only concert will play 1 of only 2 symphonies of Mozart composed in minor keys. It will highlight Mozart's intrigue in the darker art movement known as Sturm und Drang (Storm and Stress), in which stronger emotions were showcased.
The shows will also feature music from Rossini's The Barber of Seville, a piece described as one of the greatest opera buffas of all time.
 
Featuring:
• Lionel Schmit, concertmaster, and conductor 
• Blanco German Diaz - Oboe
 
Program:
• Gioachino Antonio Rossini  (1792 -1868) - The Barber of Seville Overture
• Wolfgang Amadeus Mozart (1756 - 1791) - Concerto in C major for Oboe & Orchestra, K.314 (285d)
• Wolfgang Amadeus Mozart - Symphony No.40 in G minor, K.550 
I. Molto allegro
II. Andante
III. Menuetto. Allegretto - Trio
1V. Allegro Assai - Finale
While attending the concert:
Out of respect for the musicians and fellow audience members, please note of the following:
• Silence your mobile phones.
• Applause between movements is not customary.
• Refrain from flash photography.
• Seating begins 30 minutes before performances.
• Late comers cannot be seated during the concert.
Notice: The Philharmonic retains the right to expel anyone disturbing other concertgoers.
About the Symphony No. 40 in G Minor, K.550
Wolfgang Amadeus Mozart wrote all his symphonies in major keys except two: his No. 25 and his No. 40, which are both in G Minor—although to the 8-year-old Mozart is attributed a first symphonic piece in A Minor, the Odense Symphony. 
For this reason, the 25th and the 40th are sometimes referred to as respectively the Little G Minor and the Great G Minor. The Little appellation does not characterize the 25th's length, but rather a foretaste of what the Great G Minor will bring in terms of fury and of piercing pain.