Qatar Museums is inviting ideas for public art projects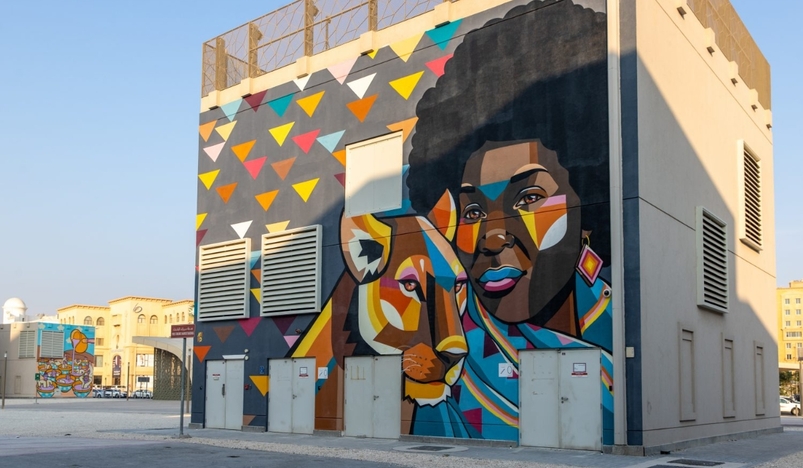 Al Sadd Metro Station
During its yearly open applications for public art, Qatar Museums (QM) is seeking both upcoming and seasoned artists with ties to Qatar to submit their concepts.
These yearly open calls bring together local artists who not only propose public artworks that will leave a legacy but also reshape the city, making it come further alive via their art, as part of Qatar Museums' continued commitment to encourage local talent and promote public art.
Abdulrahman Al Ishaq, Director of Public Art at Qatar Museums, said: "The purpose of our annual open calls is to create awareness around public art and consciously support local talent by creating a venue for them to express themselves through proposing and creating public artworks. This also paves a way for eligible artists to become part of Qatar's story and history by immersing themselves in the nation's cultural and artistic scene through their artworks."
The following open calls for public art by Qatar Museums are open to any qualified artists in Qatar.
The JedariArt program brings together artists to decorate Doha's city walls with street art and murals that convey color and significance. It attempts to revitalize urban regions and encourage artistic intervention in selected neighborhoods, offering fresh destinations for city residents to travel to. The actual proposal/sketch/design for a mural must be submitted by the candidates; past work will only be taken into consideration as a reference. Additionally, it fits with Qatar Museums' continued dedication to fostering homegrown talent and advancing public art. The chance is available to Qatari artists.
University students and graduates are invited to submit proposals for a transient or long-term public artwork through the Student Initiative. Students and alumni are invited to submit this idea either individually or in groups, and they are asked to consider the discussions that their artwork may elicit. The Public Art Department of Qatar Museums will assist the chosen artist in producing their proposal. Any Qataris may submit suggestions; the deadline for submission is April 20.