Qatar in the reckoning for 'Stopover Destination' award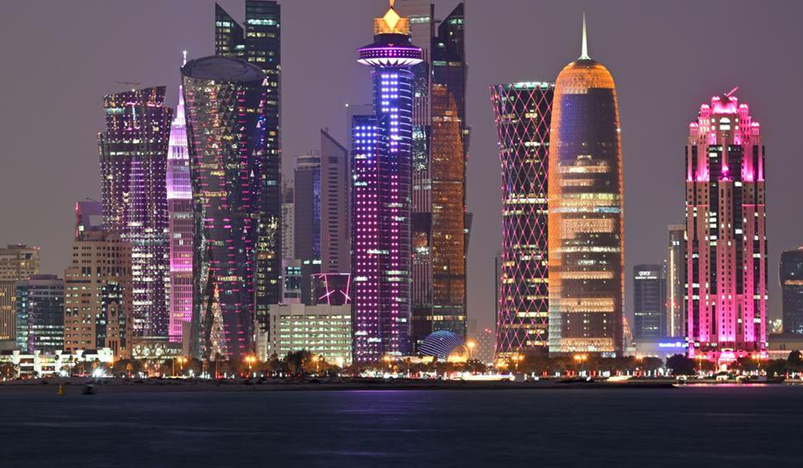 Qatar in the reckoning for 'Stopover Destination' award
Qatar is a finalist for the 'Stopover Destination in the Middle East' category at the 2022 Wave Awards, Visit Qatar has announced.
"With an abundance of cultural itineraries, adventure activities, family entertainment and relaxing spaces; Qatar is the ideal destination to getaway and explore new experiences in 2022," Visit Qatar posted on its social media pages on Wednesday.
The award is given by TravelAge West magazine, described as "the trusted voice of the travel industry in the western US".
The editorial team reviews many travel suppliers and products annually, and shortlists 'Editor's Pick' nominees who will then be receiving awards.
Qatar Airways has also been listed in the Editor's Pick for the Best Airline, International 2022, along with other international airlines such as British Airways, Emirates, Fiji Airways Lufthansa, and Singapore Airlines.
Voting can be done at https://www.travelagewest.com/wave/vote until April 30, and the official awards ceremony and gala on June 9 in Los Angeles, California.
Qatar offers a wide range of stopover packages, giving visitors "a taste of local culture, desert adventures, world-class shopping, fine dining, and much more".
A favourite family, leisure and business destination with a wide range of iconic hotel options, Qatar allows a visa-free entry for nationals from 95 countries.
Qatar Tourism noted that travellers can take advantage of the $14 per person per night (starting offer) stay in a selection of luxury 4-star and 5-star hotels. The country offers themed stopover packages to suit a variety of interests such as "a thrilling desert safari, disconnect and enjoy luxurious resorts, spas, and restaurants, admire museums, galleries, and various public art installations in the country's thriving arts scene."
Visitors also have the opportunity to witness and take part in upcoming events in the country such as the Eid Festival 2022, in addition to several other festivals and exhibitions before and during the 2022 FIFA World Cup.
Scheduled from May 3 to 5, the Eid Festival will take place on the Doha Corniche, featuring colourful giant balloon parades, live music performances, fireworks display, carnival games, roaming shows, and food and beverage stalls.
According to Qatar Tourism, one of the most anticipated events – the Doha Jewellery & Watches Exhibition (DJWE) 2022 – will be held May 9 to 13 at the Doha Exhibition and Convention Centre.
The 18th edition of DJWE will bring together more than 65 exhibitors, including 500 renowned international brands, as well as exclusive pavilions from Turkey and India, under one roof. Acclaimed Bollywood star Alia Bhatt is the face of this year's global campaign of DJWE.
Source: Visit Qatar