Qatar Foundation to Use Education City Stadium as a Permanent Site for Eid Al Fitr, Al Adha Prayers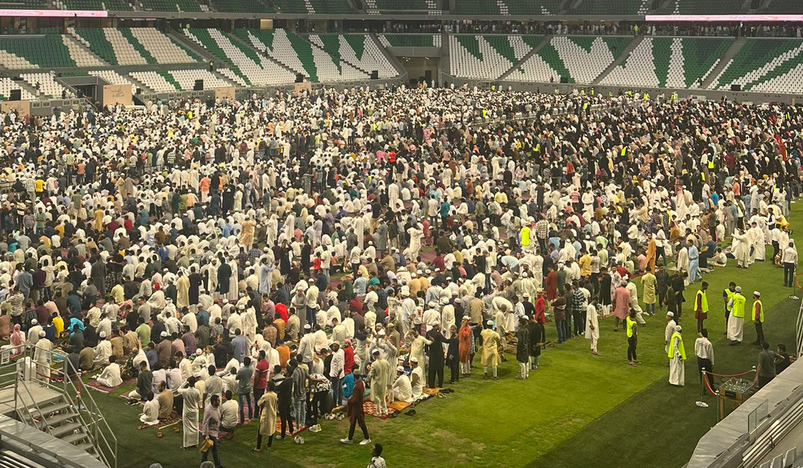 Education City Stadium
Thousands of people from across the county came together today to perform the Eid Al Adha prayers at the Education City Stadium.
The decision was made to hold the Eid Al Adha prayer in the FIFA World Cup Qatar 2022 stadium following the turnout at the Eid Al Fitr prayer when 18,000 worshipers were expected, but the actual number exceeded 35,000.
The stadium, housed within Qatar Foundation (QF), has recently become a permanent site for Eid Al Fitr and Eid Al Adha prayers, as maintaining the highest levels of safety it has the capacity to host a large number of visitors.
Mohammed Saad, Operations and Technical Affairs Specialist at Al Minaretein Center, part of Hamad Bin Khalifa University a member of QF said: "It is customary to hold Eid prayers at the Education City Mosque, but given the growing number of worshipers and visitors, a larger place had to be found to accommodate them.
He explained that, following the Eid Al Fitr, visitors had signaled their satisfaction with the experience and the acoustics within the stadium. The decision to host Eid prayers in the stadium was made in coordination with the Ministry of Endowments (Awqaf) and Islamic Affairs.
Following the prayer, a range of educational and entertaining activities were offered, such as face painting and games. Food and refreshments were also provided.
(QNA)