Qatar Foundation student, youngest Qatari to summit Mount Kilimanjaro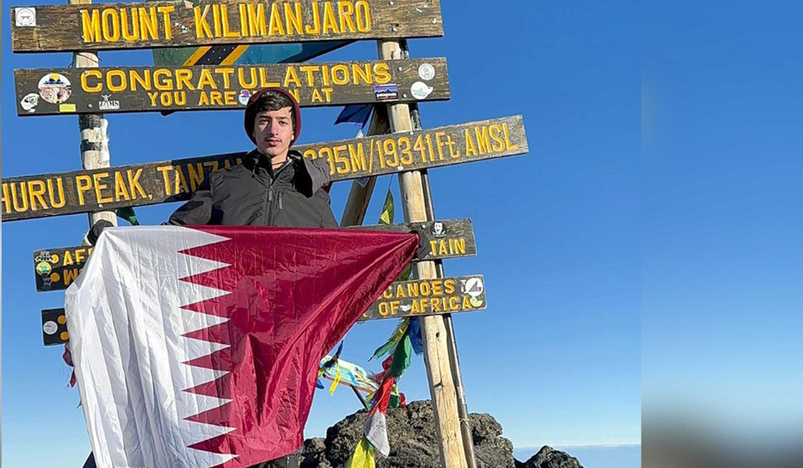 Yousef Al Kuwari
A Qatar Foundation (QF) student has become the youngest Qatari to climb Mount Kilimanjaro – the highest mountain in Africa.
The 14-year-old Yousef Al Kuwari, a QF's Qatar Academy – Al Wakra (QAW) student, is now arguably the youngest Qatari to climb Kilimanjaro.
Al Kuwari was part of a group of students from QF schools Pre-University Education schools who had just returned from a mountaineering trip to Mount Kilimanjaro in Tanzania.