Qatar expresses interest in hosting Rugby League World Cup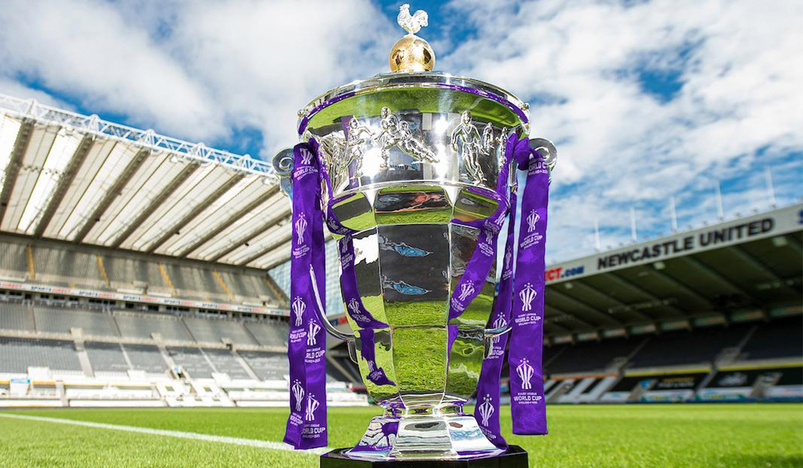 Rugby League WC
Qatar's push to become a central hub on the global sporting landscape could see the emirate be an unlikely host of a Rugby League World Cup.
Qatar is one of four nations to express an interest in staging the 2025 tournament, rugby league's governing body said Wednesday, after France withdrew its hosting rights.
"We have received expressions of interest from New Zealand, Fiji, South Africa and Qatar already," said Troy Grant, chairman of the International Rugby League. "We are yet to make any assessments in regarded to their viability, I'm just being honest about who has reached out. It gives me comfort that there is interest in our sport and our World Cup. How real or viable any or all of those options are, we're yet to make any of those assessments."
Qatar does not have a team or a world ranking in rugby league and has never played an international match.
The small Persian Gulf country is coming off hosting the men's soccer World Cup for the first time last year while soccer's Asian Cup will be held there in January and the men's basketball World Cup in 2027. Doha will host the multi-sport Asian Games in 2030 and Qatar is widely expected to launch another campaign to host an Olympics in 2036.
Rugby league, whose stronghold is in Australia, New Zealand and Britain, is separate from rugby union, which is the version of the sport played in the Olympics.
Previously, Qatar staged cycling's road worlds in 2016 and the world track championship in 2019 — and struggled to attract crowds for both.
Grant said the Qatari interest in the Rugby League World Cup comprises two approaches combining state and public funding.
French organizers said they couldn't fully meet financial guarantees for the risk of loss demanded by the French government and the IRL is scrambling to save the tournament, which could be delayed or scrapped completely.
The current format sees the men's, women's and wheelchair tournaments take place at the same time and in the same host country, which — for Grant — is a "massive selling point."
"So to abandon that strategy would be disappointing but we have to be practical in any decisions we make going forward," he said. "It gets us to rethink how we do everything going forward. There's a unique opportunity that this adversity presents, and I think we should take that opportunity."
Grant said the IRL needed to move quickly.
"It will certainly have a big bearing on where the tournament is in 2025, if it proceeds," he said. "There is a potential option to move out of this cycle and create a new cycle, and that will also be a discussion point for the board in June and July. We are not wedded to anything, to be honest."
AP