Qatar Customs Seized Gun, Empty Magazine, and Box of 50 Bullets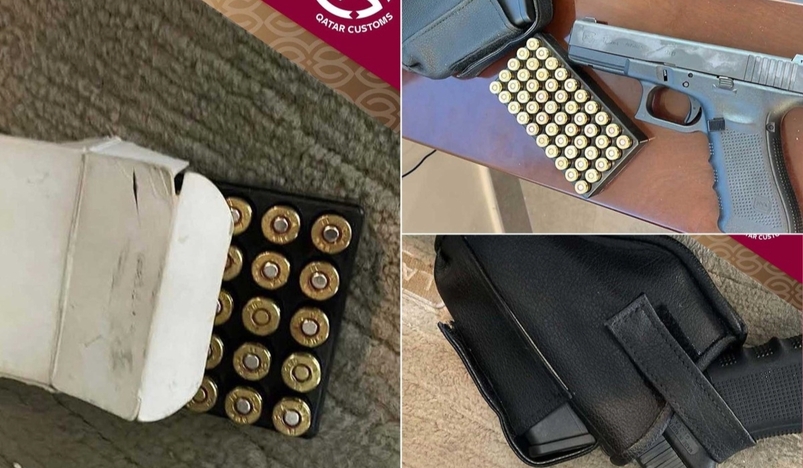 Qatar Customs Seized Gun, Empty Magazine, and Box of 50 Bullets
The Land Customs Administration detained a firearm after successfully preventing an attempt to smuggle it into the nation.
A gun and an additional empty magazine were found, as seen in pictures posted on Customs' social media accounts. Additionally, a box containing 50 bullets was discovered.
Additionally, Customs uncovered an attempt to sneak 1,777 lyrica pills into Qatar last week. At Hamad International Airport, the illegal substance was found in one traveler's bag.
Customs officials are given all available tools, such as the newest gadgets and ongoing training to analyze passenger body language and be knowledgeable about the most recent smugglers' techniques.