Qatar Charity Opens Multi-Service Center in Kenya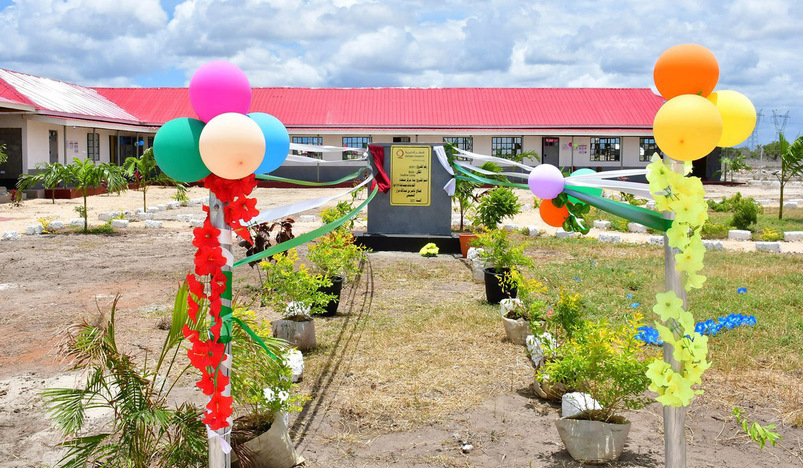 Multi-service center in Minjila in Tana River County in Kenya
Qatar Charity (QC) has recently opened a multi-service center in Minjila in Tana River County in Kenya, that is expected to benefit more than 7,000 people.
The center is of great importance due to its strategic location, which was carefully chosen by Qatar Charity. It is situated in a place where there are many neighboring poor villages, which always suffer from devastating floods in the rainy seasons.
Director of Qatar Charitys Kenya Office Abdulahi Hassan Golo said that the center will provide educational and health services, and is expected to achieve social development in the area.
The center, which is the first of its kind in the region, aims to provide comprehensive educational, social, developmental, and community services to support orphans and poor and low-income families sponsored by Qatar Charity. It also aims to improve their living conditions and provide educational facilities for their children to help them complete their studies. Besides, the center aims to improve public health levels and achieve development in areas that suffer from a lack of basic services.
The center has an elementary school with six classrooms, a teachers' hall, an administrative office, an artesian well, a clinic, a mosque, a Quran memorization center, service facilities and green spaces.
Speaking at the opening ceremony, Commissioner of Tana River County Paul Karissa expressed his thanks and gratitude to the State of Qatar, its generous people, and Qatar Charity for their efforts to help the needy and improve social services in Kenya.
He indicated that Tana River County has received an important share of Qatar Charity's projects, noting that this center is the largest project in the county.
For his part, David Komoru Ndomari, a representative of the Ministry of Health, praised this project, indicating that Qatar Charity has a clear role in charitable work in Kenya, and this project will contribute to alleviating the suffering of the population.
Faisal Obo, a representative of the Ministry of Education, praised Qatar Charity for building this educational center that serves hundreds of poor students and provides job opportunities for many villagers.
SOURCE: QNA