Qatar Airways temporarily stops bookings for passengers from 20 countries to Saudi Arabia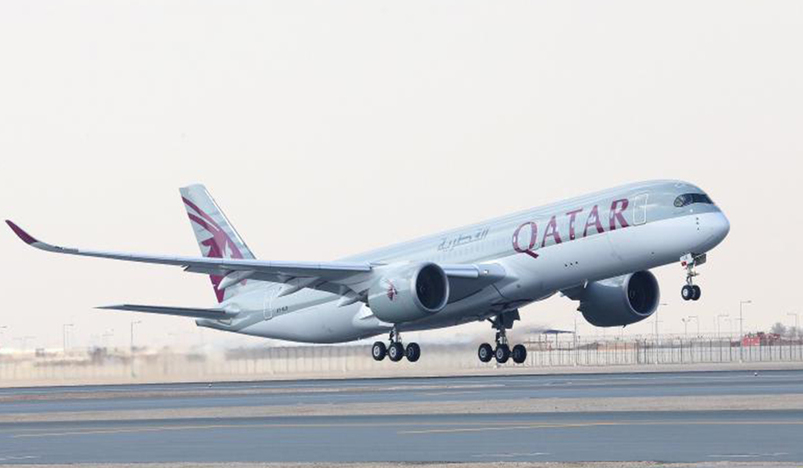 Qatar Airways temporarily stops bookings for passengers from 20 countries to Saudi Arabia
Qatar Airways has stopped taking bookings from 20 countries to Saudi Arabia. The airline said that Saudi citizens, diplomats and medical staff are the only exceptions.
"Due to recent travel restrictions for passengers travelling to KSA, #QatarAirways temporarily can't accept bookings for passengers from 20 countries, exceptions are for Saudi citizens, diplomats and medical staff. Visit http://qatarairways.com to change/cancel/refund tickets," the airline tweeted.
Saudi Arabia on Tuesday suspended entry to the kingdom from 20 countries, with the exception of diplomats, Saudi citizens, medical practitioners and their families, to help curb the spread of the coronavirus.
The temporary ban, effective from today, February 3, includes people arriving from India, US, Egypt, Pakistan, Argentina, Germany, Ireland, Switzerland, France, Italy, Portugal, Indonesia, Japan, South Africa, United Kingdom, Germany, Sweden, Lebanon, UAE, and Turkey.
Qatar Airways operates daily flights from Riyadh, 4 weekly flights from Jeddah and daily flights from Dammam Hamad International Airport.
"Passengers in KSA will have the ability to connect to more than 120 destinations worldwide," Qatar Airways added.